Case Study: Intelligent Locations: ONE RTLS Platform, Multiple Use Cases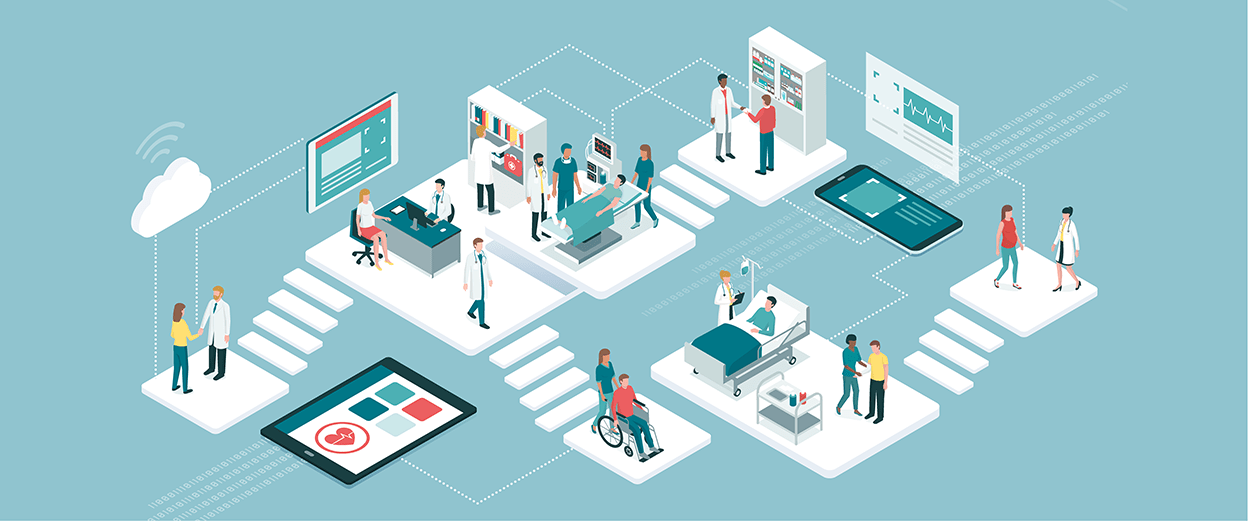 The Challenge
Health care workers spend too much time looking for equipment to take care of patients, so hospitals must over purchase the number of pieces of equipment they actually need to ensure availability for patient care. This, coupled with lost and stolen equipment, leads to unnecessary and burdensome costs for hospitals.
Additionally, hospitals are forced to buy multiple technology products from multiple companies to satisfy their needs around asset tracking, admitted patient tracking, environmental monitoring and monitoring call-response times. These disparate systems not only require hospitals to increase their IT budgets, but also increase staff to manage the additional products.
The Solution
The Houston Methodist Center for Innovation did an exhaustive search for a company that could consolidate many IT systems, implement quickly and at a fraction of the cost. They landed on Intelligent Locations, a purpose-built solution to improve health care operations. Intelligent Locations leverages the latest technological advancements to provide an end-to-end real-time location services (RTLS) platform for tracking equipment, admitted patients, monitor call-response times, monitor environmental conditions and space utilization. By putting an emphasis on the power of data, Intelligent Locations can help use analytics to make evidence-based decisions around equipment utilization, patient throughput, workflow analytics and predictive maintenance.
Intelligent Locations sets itself apart with a partner-first culture that works with health care organizations to solve immediate needs, while fulfilling long-term vision. Intelligent Locations never stops innovating; here are several examples of the platform offering
Ease of use with true plug-and-play hardware infrastructure – Most implementations take less than two weeks allowing hospitals to realize its value immediately.
Lightweight on hospital IT team – Only a WIFI SSID and password is needed and since it is a cloud-based technology, there is no on-premise server to manage.
Fully customizable – Everything, from asset names to room assignment, is tailored to the terminology used at the hospital.
The Pilot
Our team identified two use cases at four sites to pilot.
Temperature Monitoring (Research Institute and Physician Organization clinics) – For the temperature monitoring pilot, the Research Institute wanted a reliable system for tracking multiple environmental conditions, including refrigerators, freezers, humidity, etc. It was important that timely alarms were sent to designated personnel, if a device went out of range. The Houston Methodist Physician Organization (HMPO) had a different use case to pilot for temperature monitoring. They were in need of a solution that reliably recorded the temperature of vaccine refrigerators, sent alarms to designated personnel when the temperature went out of range, and sent alerts, if the building lost power to avoid the loss of medication.
Asset Tracking (Houston Methodist Hospital and Houston Methodist The Woodlands) – During the COVID-19 pandemic, Houston Methodist purchased thousands of tablets for patient rooms. Intelligent Location tracking beacons were affixed to the MyMethodist Patient Tablets and boundaries were set to send alerts to designated personnel if iPads were moved or entered restricted areas.
Intelligent Locations installed the hardware infrastructure for these pilots in a matter of weeks and turned on the desired service for each department at their request. Additionally, to make access easy for all users, an active directory interface was implemented so users could use their existing log-in information.
Results:
There were many success metrics that were tied to this project:
Successfully deployment and operation of a single hardware infrastructure that supports multiple use cases.
Increased staff satisfaction in usability and function of the software.
Realized cost savings due to system consolidation.
Product scalability and decreased need for IT support.
Our analysis showed that the Intelligent Locations system was successfully deployed and leveraged for both temperature monitoring and asset tracking in a fraction of the time compared to other systems. It was quickly realized that both pilot use cases operated as expected and outperformed current solutions.
Once we were live, we continually surveyed our users. We received many testimonials, such as "Intelligent Locations is a far superior product to what we have previously used. It is also a HUGE cost savings for our department."
Additionally, we were able to consolidate multiple systems, which led to significant cost savings. These savings were realized not only in software costs, but also in support personnel to manage additional systems. Intelligent Locations is a cloud-based system, so it scaled very easily with minimal support from IT.
Our assessment was that Intelligent Locations met or exceeded our expectations around product performance, usability and scalability.
What's Next?
As with all Center for Innovation programs, the goal is to quickly implement a pilot, build upon its success and address any issues. Our next steps will be an enterprise rollout of the Intelligent Locations infrastructure.
We will continue to leverage the Intelligent Locations platform for asset tracking, environmental monitoring and beyond to use cases, such as patient tracking, staff duress and space utilization.
Additionally, the Houston Methodist Center for Innovation will deploy a robust RTLS infrastructure from Intelligent Locations to test and innovate this exciting technology to find new solutions that give our staff and patients the best experience possible.