Transplant Hepatology Fellowship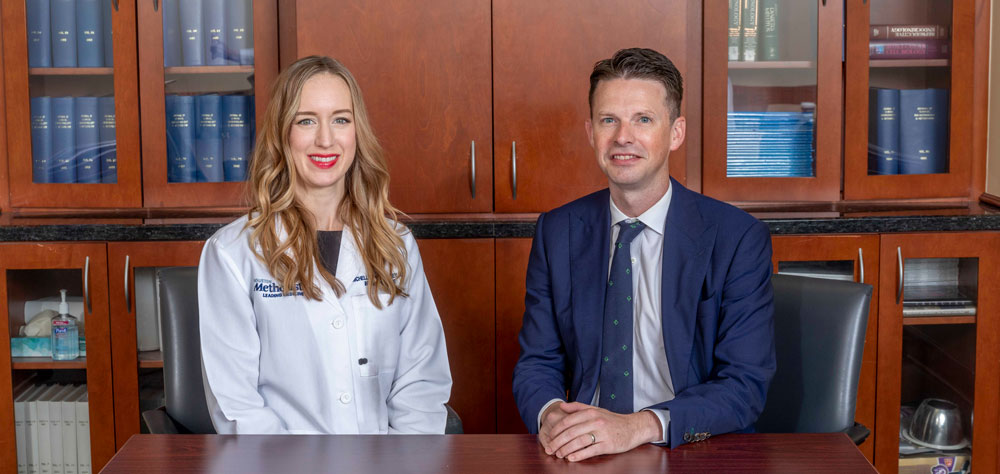 The Houston Methodist Transplant Hepatology Fellowship (ACGME #1584814001) is offering an opportunity to train among leaders in the field of transplant hepatology in one of the busiest liver transplant programs in the country. Houston Methodist is a 900-bed hospital with a dedicated Surgical Liver ICU for patients. Houston Methodist is ranked the No. 1 hospital in Texas, top 10 in the country, with a national ranking of No. 12 in Gastroenterology and GI surgery according to
U.S. News & World Report
.
The objective of the The Houston Methodist Transplant Hepatology Fellowship is to train highly competent hepatologists. Working throughout the
J.C. Walter Jr. Transplant Center
and paired with
The Sherie and Alan Conover Center for Liver Disease and Transplantation
, fellows will train in a diverse curriculum. All trainees will achieve a level of excellence in the areas of patient care, medical knowledge, communication skills, practice-based learning and improvement, professionalism, and systems-based practice. A key component of this training includes fostering skills in treatment of end stage liver disease and the utilization of transplantation within the context of consultation and continuity of care. Trainees will interact with all other organ transplant teams and help to manage the liver issues that arise in other organ recipients.
The training program exposes fellows to all aspects of liver transplantation as well as hepatology patients throughout the spectrum of liver disease and transplantation. There are specialized transplant program for multiorgan transplantation (including amyloids, congenital heart, heart kidney, lung and pancreas transplantations). In the Conover center, there are programs for live donation liver transplantation, a machine perfusion program, transplant oncology clinic for patient with HCC and cholangiocarcinoma, a clinic for hepatitis C positive organ transplantation as well a dedicated clinic for metabolic liver disease. All fellows participate in clinical or basic research and thus the program goal is to afford the fellow an opportunity to explore a future career with either an investigative/teaching, clinical focus, or both.
Program Coordinator
Program Director