Plastic Surgery Residency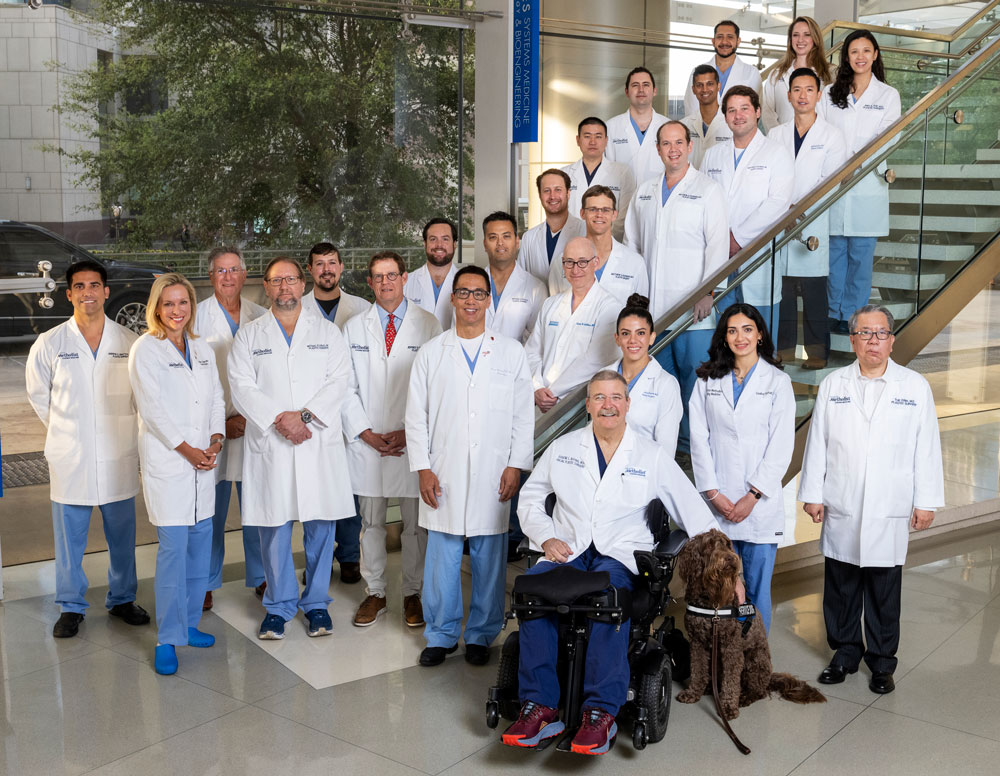 The Plastic Surgery Residency Program at Houston Methodist maintains a standard of excellence by providing only the best education for our students and residents.
Houston Methodist directs millions of research dollars into patient care and offers the latest Innovations in medical, surgical and diagnostic techniques.
The
Houston Methodist Hospital Plastic Surgery Residency Program
is a three-year Independent program that enrolls two residents each year.
Residents are exposed to a broad range of cases, including:
• Aesthetic surgery
• Breast reconstruction
• Facial paralysis surgery and functional restoration
• Genitourinary and pelvic reconstruction
• Lower extremity reconstruction
• Reconstructive microsurgery
• Facial reconstruction surgery
Our Residency Program was featured in the ASPS Plastic Surgery Resident magazine.
---
PROGRAM DIRECTOR
Pierre M. Chevray, MD, PhD

PROGRAM COORDINATOR
Yuliya Litvak, MEd
Project Manager
Houston Methodist Hospital
Plastic Surgery Residency Program
6560 Fannin St., Suite 2200
Houston, TX 77030
713.363.7588 (office)