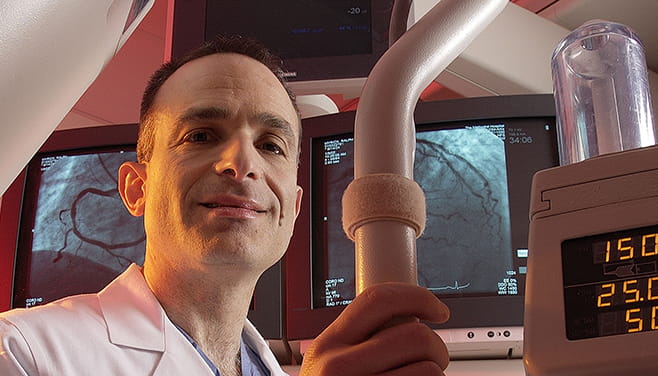 Neal S. Kleiman, MD, FACC, MSCAI is professor of medicine at Weill Cornell Medical College and program director of the interventional cardiology training program at Houston Methodist Hospital. He is also the medical director of the Cardiac Catheterization Laboratories for Houston Methodist DeBakey Heart & Vascular Center.

Dr. Kleiman is recognized internationally for his expertise in interventional cardiology. As principal investigator of multiple clinical and device studies, he has published more than 300 peer-reviewed papers and his laboratory is recognized nationally as a select site for platelet research and is recognized as one of the top recruiting centers for the TransAortic Valve Replacement (TAVI/TAVR) study.
In 2018, Dr. Kleiman was inducted as a Master Interventionalist (MSCAI) with the Society for Cardiovascular Angiography and Interventions (SCAI). The MSCAI designation recognizes outstanding members of SCAI who are nominated by their peers for having demonstrated excellence over the course of their careers and for their commitment to the highest levels of clinical care, innovation, publication and teaching.
Stay Connected with the Houston Methodist Department of Cardiology
Program Contact
Program Director