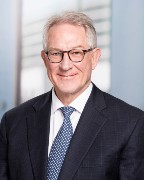 Randolph Steadman, MD, MS
Chair, Department of Anesthesiology and Critical Care

Dr. Steadman joined Houston Methodist as department chair in March 2020. He served as professor and vice chair for education in the Department of Anesthesiology and Perioperative Medicine at UCLA Health from 1994 until 2020. His clinical work is directed toward the perioperative care of patients undergoing liver and abdominal organ transplantation. He served as the UCLA chief of service for liver transplantation from 1999 to 2018. Nationally he served as counselor for the International Liver Transplant Society, as chair of the ASA Committee for Transplant Anesthesia, and as a member of the UNOS Membership and Professional Standards Committee. He is the founding director of the UCLA Simulation Center, which has served undergraduate and graduate medical trainees, and the continuing professional development community since 1996. From 2012-2018 he was editor-in-chief of the ASA Editorial Board for Simulation-based Training. He is a diplomate of the American Board of Internal Medicine and the American Board of Anesthesiology.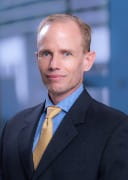 Scott Lindberg, MD, FASA
Program Director, Anesthesiology Residency

Originally from the pacific northwest, Dr. Lindberg grew up in Houston and considers himself a naturalized Texan. After undergraduate studies at Texas A&M University, he completed medical school at Baylor College of Medicine in Houston, Texas, followed by residency training at the University of Louisville. Dr. Lindberg joined Houston Methodist Hospital 2005 immediately following residency program. Dr. Lindberg's clinical focus is on transplant and hepatobiliary anesthesia. Currently, he is the director of liver transplant anesthesia at Houston Methodist Hospital. The liver transplant program has consistently grown over the past 14 year and is now the third largest program in the United States. Academically, Dr. Lindberg started his career in graduate medical education leading a rotation in neuroanesthesia for residents from UTMB at Houston Methodist, a rotation that continues to this day. In 2019 Dr. Lindberg added a liver transplant anesthesia rotation for UT Houston Anesthesia residents. In March 2021, he was named program director of the new anesthesia residency program being established at Houston Methodist. Administratively, Dr. Lindberg has a passion for improving patient safety and quality of care. Dr. Lindberg is a member of multiple committees and work groups at the Houston Methodist Hospital, US Anesthesia Partners, state, and national levels, most recently serving on the UNOS Membership and Professional Standards Committee.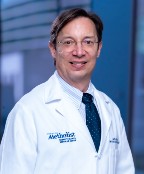 Marty Giesecke, MD

Dr. Giesecke has been the Chief of Cardiovascular Anesthesiology at Houston Methodist Hospital since December 2018. He grew up in Irving, Texas and received his Bachelor of Arts in Biology from the University of Texas in Austin. He is a graduate of the University of Texas Medical Branch in Galveston, and he completed his anesthesiology residency there in 1989. After residency, Dr. Giesecke was a solo practitioner in Victoria, Texas for almost two years before joining the faculty at the Texas Heart Institute/St. Luke's Episcopal Hospital in 1991. In May 2007, Dr. Giesecke was named the Chief of the Division of Cardiothoracic Anesthesiology at Baylor College of Medicine/Texas Heart Institute. In April 2009, Dr. Giesecke moved to the Department of Anesthesiology and Pain Management at the University of Texas Southwestern Medical Center, where he was Vice Chair for University Hospitals and OR Director at Clements University Hospital. He returned to Houston in September 2015 to join the faculty at UTHealth's McGovern Medical School. Dr. Giesecke's academic appointments started with a Clinical Assistant Professorship at the UT Houston School of Medicine in 1991 and progressed to Professor in Anesthesiology at UT Southwestern Medical Center and at UTHealth McGovern Medical School. In addition to being a full time cardiovascular anesthesiologist, Dr. Giesecke has been a strong advocate for the profession of medicine and anesthesiology. He is a Past President of the Texas Society of Anesthesiologists. He has been a Delegate to the American Society of Anesthesiologists for many years and is a former Editor of the ASA Monitor (newsletter of the American Society of Anesthesiologists). Since, 1996, he has been an examiner for the American Board of Anesthesiology and he wrote questions for the first two Perioperative TEE exams administered by the National Board of Echocardiography. He has also represented both the Harris and Dallas County Medical Societies to the Texas Medical Association.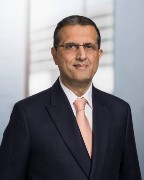 Faisal Masud, MD, FCCP, FCCM
Dr. Masud serves as Board Member, Houston Methodist Board of Directors, and Medical Director of Center for Critical Care at Houston Methodist Hospital System overseeing 8 hospitals ICU's and V-ICU. He also serves as Vice Chair for Quality and Patient Safety, the Associate Quality Officer, and Medical Director, Cardiovascular Intensive Care Unit, Methodist DeBakey Heart & Vascular Center. He is Professor of Clinical Anesthesiology, Weill Cornell Medical College, Professor of Anesthesiology at Houston Methodist Institute of Academic Medicine, and Professor in the department of Acute & Continuing Care at UT-Houston. He received his training at Duke University Medical Center and Cleveland Clinic Foundation. His focus is improving healthcare in underdeveloped health systems in less developed countries and has been doing volunteer work to improve healthcare in vulnerable areas for many years. He is also the Board Member of Shifa USA a Houston based charitable organization providing free medical and dental care, women shelter etc.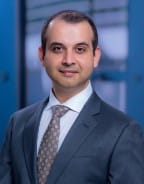 Jawad Rashid, MD

Dr. Rashid is an anesthesiologist in Houston, Texas and is affiliated with Houston Methodist Hospital. He completed his residency at St. Elizabeth Medical Center in Brighton, MA followed by fellowship in Transplant Anesthesiology at Beth Israel Lahey Health in Burlington, MA.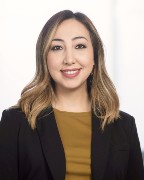 Eliamar "Ellie" Garza
Senior Residency Coordinator

Ellie joined Houston Methodist in 2006, she has over 10 years of experience in GME. She oversees the administrative efforts of the Anesthesia residency program. Her educational background includes BS in Healthcare Administration from the University of Houston Clear Lake and MBA from Texas Women's University. Ellie is also certified with the National Board of Certification of Training Administrators of GME and currently serves as the co-chair of Houston Methodist Association of Coordinators (HMAC). Ellie has played an integral part of the program since it's inception.
---