WHEN SHOULD I WORRY ABOUT...
Flu Vs. COVID-19: How Can You Tell the Difference?
Sep. 25, 2020
- Daniel Ford
Flu season is here. And this year, it's arriving during the COVID-19 pandemic.
Because the two viruses can look so similar, it's critical you know the common symptoms and what to do if you feel sick. Also, in case you're wondering, it's still important to get a flu shot.
The flu and COVID-19 are both viral respiratory diseases that can cause fever, cough, body aches and fatigue. They are spread in similar ways — from person to person through close contact via respiratory droplets — with symptoms that can range from mild to severe. In some cases, there are no perceptible symptoms at all.
So, if you get sick, how do you know if it's the flu or COVID-19? Based on your symptoms alone, you may not be able to tell the difference.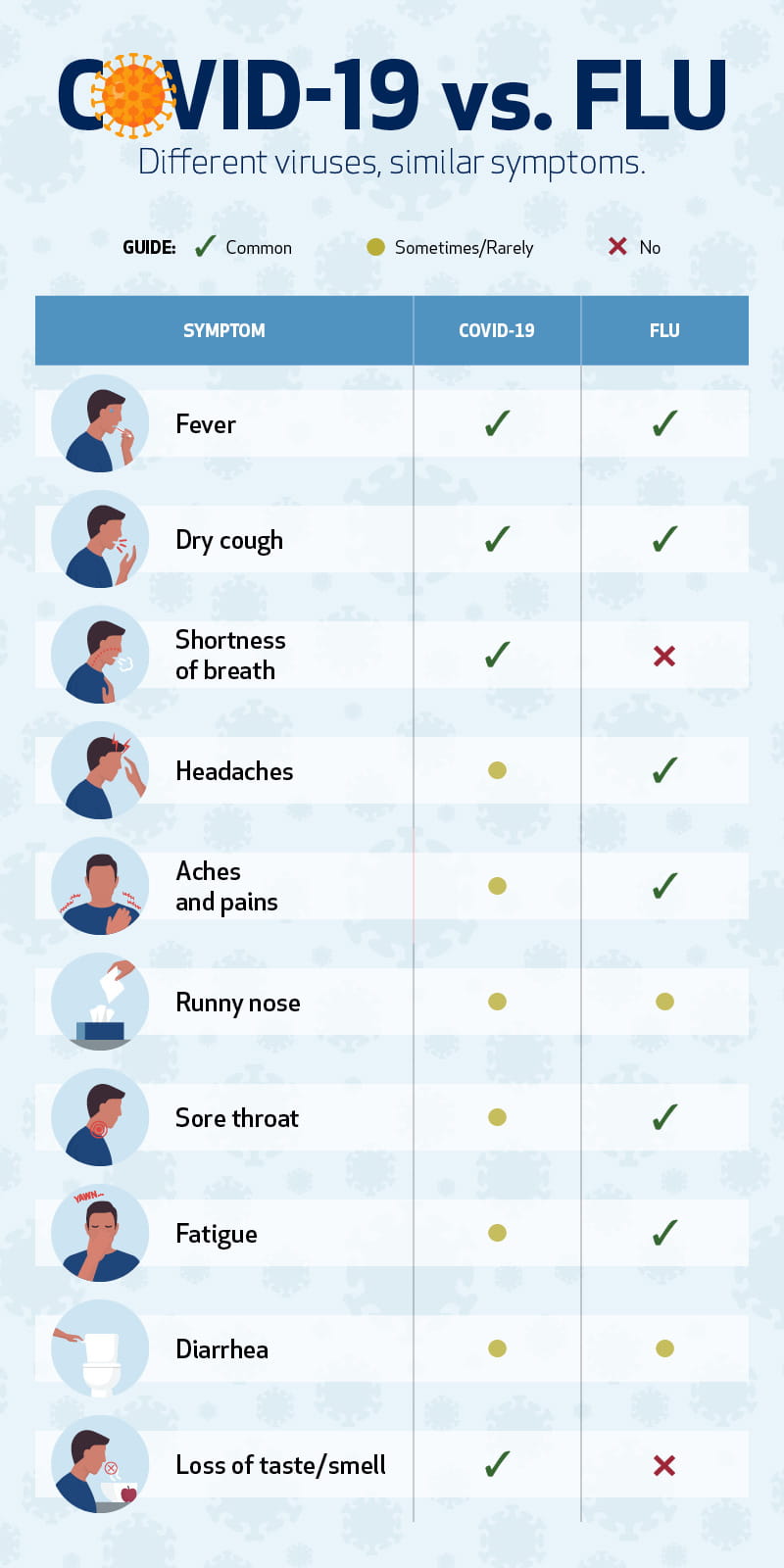 Concerned you may have the flu or COVID-19? Get screened virtually.
If you feel sick, regardless of the reason, your first step should be to get screened virtually by a primary care doctor or use Houston Methodist Virtual Urgent Care, available 24/7. Our providers can help you determine if COVID-19 testing is needed and advise you on where you should go.
If your symptoms are severe, such as high fever and/or severe shortness of breath, you may need to go to your nearest emergency room. To the extent possible, call ahead to inform the emergency room staff that you're concerned you may have COVID-19.