Imaging & Radiology Research

At Houston Methodist, we are leading the way toward a new frontier in imaging technology for the early detection and treatment of such life-threatening conditions as cancer, neurological disorders, Alzheimer's and vascular disease. We are accredited in clinical magnetic resonance imaging (MRI), computed tomography (CT), nuclear medicine (NM), and ultrasound by the American College of Radiology, and have dedicated
MRI, CT and PET imaging research core
facilities
. Our facilities include an on-site cyclotron and
cGMP radiopharmaceutical manufacturing
facility directly connected to the research imaging facilities.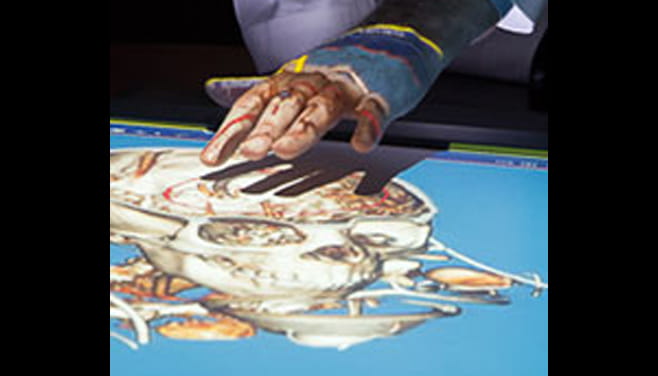 Image Guided Therapy is an innovative visualization center at Houston Methodist that creates a 3D virtual patient on a large touch screen table that breathes and moves in real time.
Learn More.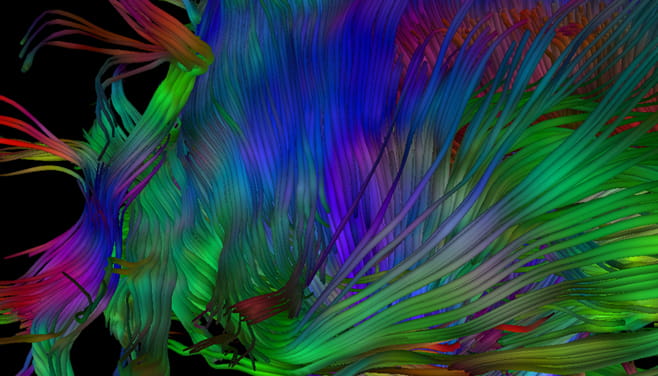 Researchers have developed a 3D MRI white matter imaging system for more accurate visualization of neural fiber bundles in the brain and spinal cord by processing of MRI images with a novel diffusion anisotropy method.
Learn More
.
---