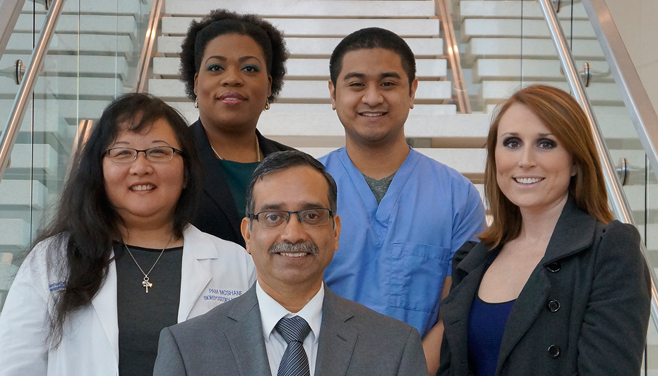 Core Director: Rajeev Singh, MD, MBA
To learn more about this core, please
download our brochure.
For scheduling resources for this core, contact our Core Manager.
Pam McShane, Core Manager
713.441.2113
PMcShane@houstonmethodist.org
The Biorepository Core at Houston Methodist is a large, general-purpose sample bank of solid tissue samples, blood, serum, plasma and other body fluids for use by Houston Methodist researchers and collaborators. We store solid tissue samples for various diseases, including cancers, and samples of blood, serum, plasma and other body fluids, in both in-house and off-site secure facilities. We also maintain legacy collections of cell lines, cells from diagnostic flow and HLA assays and extracted DNA samples. Besides our collection services, we offer processing and storage services that meet individual specific research protocols. We also maintain a database of basic clinical data elements for all samples in the repository and we provide round-the-clock monitoring of our storage facilities. In conjunction with the Research Pathology Core, we deliver paraffin embedding, immunohistochemical, hematoxylin and Eosin staining and pathology review services. All sample collection activities are conducted in a manner that ensures patient confidentiality, accurate pathologic annotation, and high ethical standards before, during, and after sample collection.
Services:
Collection, processing, and storage of samples per current global bio-banking standards
Research protocol specific collection, shipping, and record keeping
Maintenance of a database with basic clinical data elements for all samples
Round-the-clock monitoring of freezers with adequate backup and disaster recovery protocols in place