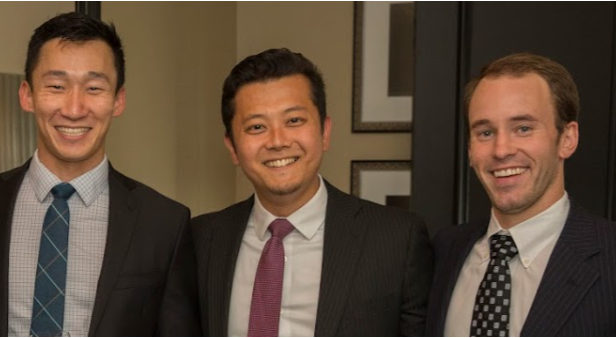 AY 22-23 Chief Residents

Alex Han, from Little Rock, Arkansas is our Chief resident for AY 22-23. He will be a Hand Surgery Fellow at UCSF after completing his residency, and states he loves the specialty because of its complexity and wide variety of cases; his favorite being a both bone forearm fracture ORIF. His favorite aspect of our program is the mentorship model, in that working with individual attendings for a few months allows you to develop a relationship and trust with them, while also delving deep into how they run their practice. In his free time, you can find him watching his beloved Browns while woodworking, bicycling around Buffalo Bayou, going on drives around Houston with his wife Janet, or simply spending time with Janet and their two beautiful daughters.


Michael Cotton was born and raised right here in Houston, Texas. After completing his education in Austin and San Antonio, he returned home for residency here at Houston Methodist. He has been accepted to a Foot and Ankle Fellowship at the Institute for Foot & Ankle Reconstruction- Mercy Medical Center, and cites the wide variety in patient population and injury mechanism, from sports, to trauma, to degenerative conditions as some of the reasons he loves this sub-specialty. His favorite case is a trimalleolar ankle fracture ORIF, and his favorite part of our program is the mentorship model. In his spare time, you can find Michael hunting, fishing, or cooking.


Takashi Hirase is from Plano, Texas and is ecstatic to have matched at HSS as a Spine Surgery Fellow following completion of our program. He will also be applying to Oncology this year as a second fellowship. He is excited to pursue these specialties as they are the most complex fields in Ortho, and he loves the extra challenge. Additionally, his favorite case is a Lumbar en bloc Spondylectomy and Spinal reconstruction for primary tumor. His favorite part of our program is the ability to tailor his residency education to align with his career goals. During his free time, he enjoys playing tennis, traveling the world with his beautiful wife Jessica, and beating the interns in Poker.

---