Andrew Kay, MD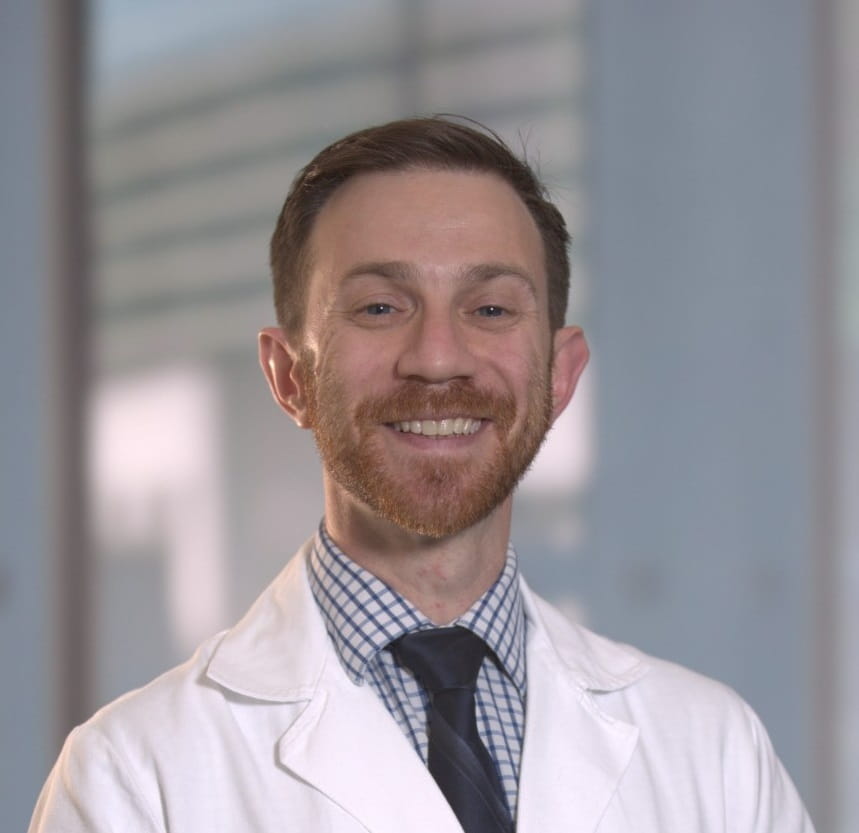 Ten years ago, I never would have guessed that I would become an orthopaedic surgeon. After growing up outside Boston and then graduating from Duke, I moved to Los Angeles to work in the film industry, contributing to music for commercials, television, and feature films. An epiphany involving a fast food advertisement and a desire to help others drew me to medicine, and working as an EMT and shadowing an orthopaedic surgeon solidified my interest. I received my medical degree from Jefferson Medical College in Philadelphia, and was excited when I matched at Houston Methodist for residency.
On the interview trail, Methodist stood out for many reasons. The staff are busy surgeons who are also excellent teachers and leaders in their respective fields. Most importantly, ample elective time allows each resident to mold their experience into the optimal opportunity to enhance their future practice goals. Not only do residents graduate from Methodist as well-rounded orthopaedic surgeons, but we also gain additional strengths in our areas of interest. Some residents use this time to focus on one particular area of practice, essentially crafting a "mini-fellowship" as they prepare for a highly specialized practice, while others choose to work on cases they will not see in fellowship.
Consistently ranked as having one of the top orthopaedic departments in the nation and the best hospital in the state, Houston Methodist is continuously improving and our residency program is improving along with it. Other reasons to consider the Houston Methodist orthopedic surgery residency program:
Mentorship model – You will not be lost among a sea of residents here. We are typically placed with one or two attendings in each rotation lasting 2-4 months. This allows for an individualized experience for each resident as they learn the tricks of the trade from attendings both in the operating room and in the clinic. From literally day one of residency I was able to gain hands-on experience with nationally respected surgeons. This has already been indispensable for my career. .


Research – All of our faculty are active in clinical or basic science research. There are countless ongoing projects that faculty are more than happy for you to get involved in. Alternatively, there are numerous resources and overseeing faculty in all subspecialties to help bring your own project ideas from development to completion. In addition, residents are encouraged and funded to present research at local and international conferences.


Location – The Texas Medical Center is the largest medical center in the world with many other top ranking hospital systems blocks from Houston Methodist. It is a huge asset to have these resources just around the corner. Houston itself is currently the fourth largest city in the country and boasts a broad restaurant scene, various night life locales, a rich museum and theatre district, and a short drive to the Gulf of Mexico. Oh, and the Houston professional sports scene is pretty great right now.


After residency I will be moving to New Jersey for a fellowship in Total Joint Arthroplasty at the Rothman Institute in Egg Harbor.