Orthopedic Surgery Residency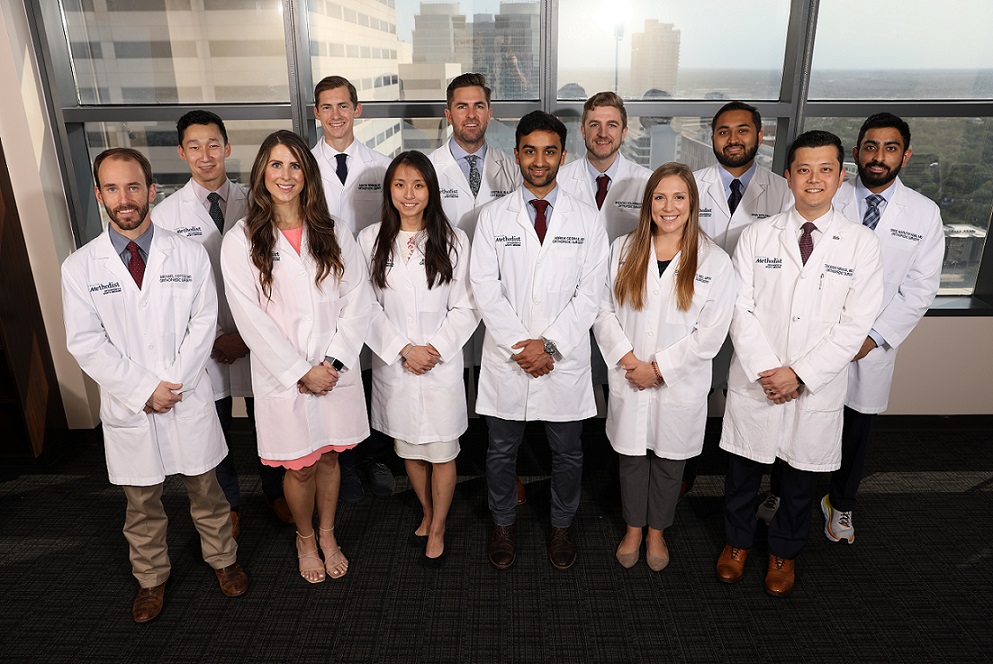 Left to Right:
Front Row: Michael Cotton, MD; Alysa Birnbrich, MD; Jennifer Liu, MD; Andrew George, MD; Erin Orozco, MD; Takashi Hirase,MD
Back Row: Alex Han, MD; Austin Wininger, MD; Justin Walsh, MD; Brendan Holderread, MD; Sanjiv Gopalkrishnan, MD; Sree 'Marty' Vemu, MD
Not Pictured: Richard Fuld, MD; Brian Phelps, MD; Justin Aflatooni, MD

Houston Methodist is a world-class facility that provides residents access to cutting-edge advances and technologies, while grounding individuals in the principles of orthopedic surgery. Our residency program provides you with all the tools to further your career, providing the flexibility to pursue many different avenues. Our common goal, however, is to produce leaders in orthopedic surgery, whether that be in the realm of academics, research, private practice or administration.

A decades-long tradition of academics sets Houston Methodist apart from other institutions. Many nationally-known full-time teaching faculty team up to provide you the best clinical experience possible with abundant resources for education and an emphasis on your personal development as an orthopedic surgeon. A strong academic affiliation with Weill Cornell Medical College provides an anchor for educational excellence. For more than 50 years, Houston Methodist has served as a place where patients receive excellent care and residents receive outstanding medical training.


---
Program Coordinator
Program Director
Alyssa Bryan, C-TAGME
Senior Residency Coordinator
6445 Main St. Ste. 2500
Houston, Tx 77030
afbryan@houstonmethodist.org
P: 713-441-3556
Program Director
Shari Liberman, MD
Department of Orthopedic Surgery
6445 Main St., Suite 2500
Houston, TX 77030