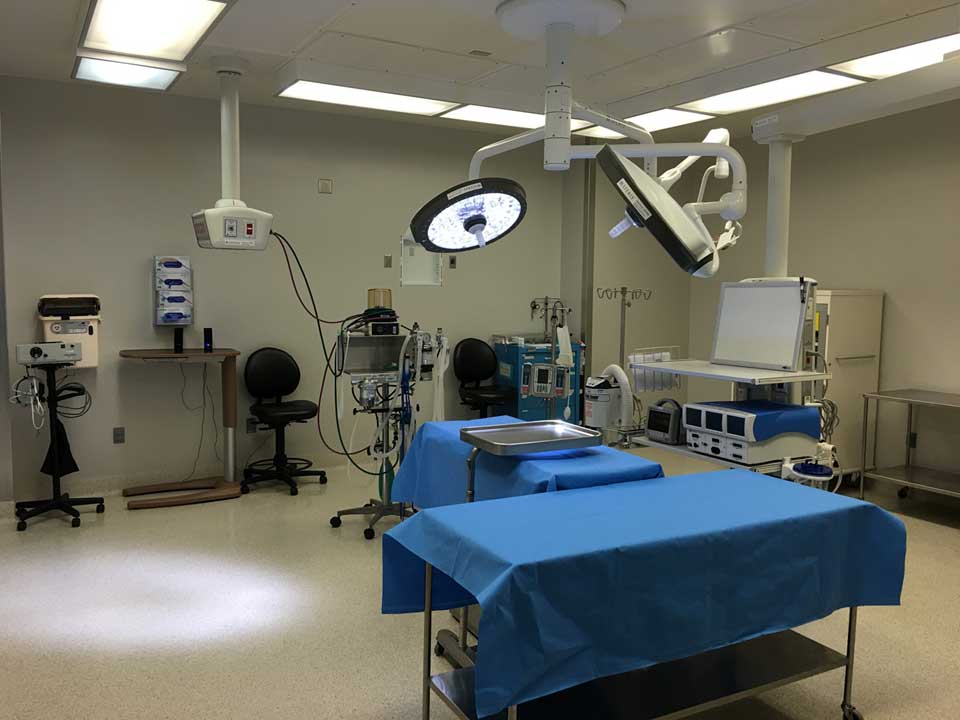 Director:
Tanya Herzog, DVM, DACLAM
713.441.8685
tlherzog@houstonmethodist.org

GLP Study Director:
Andrea Hanson
713.363.9622
ahanson@houstonmethodist.org
Our Comparative Medicine Program conducts studies in both large and small preclinical models, pursuing scientific excellence for the benefit of public health. Our AAALAC accredited, leading-edge facilities and highly experienced staff support investigators at every phase of translation, from discovery through efficacy and safety studies. Our facility offers 24/7 veterinary care for all species, and includes daily observations and animal maintenance, excellent pre- and post-operative care from highly trained staff, and state-of-the-art animal housing facilities equipped with procedure rooms, surgical suites, recovery space, and clinical veterinarians to support all procedural needs. To assist with studies intended to support regulated product applications for research or marketing permits, the Houston Methodist Research Institute offers Good Laboratory Practice (GLP) compliant nonclinical study support.
To learn more or schedule resources, contact our Director, Tanya Herzog, at 713.441.8685.