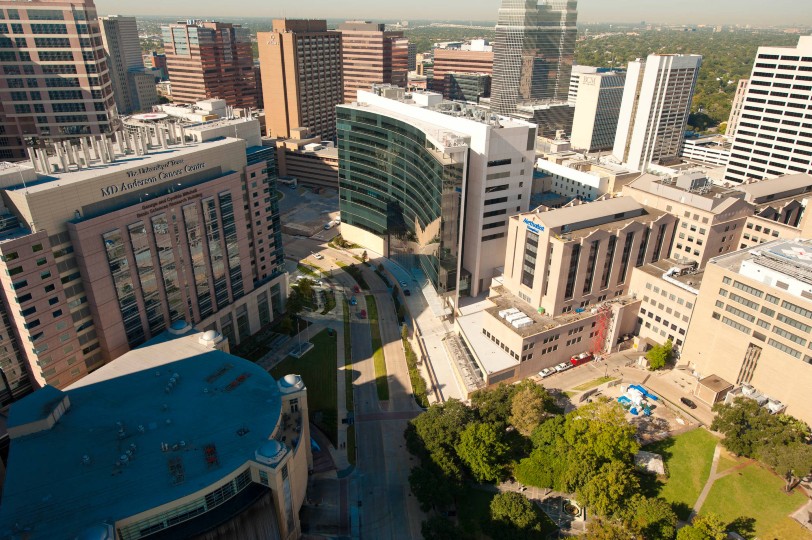 The spine surgery fellowship offers a one-year of extensive training in the evaluation and treatment of diverse spinal disorders for both orthopedic surgeons and neurosurgeons. Specific rotations provide comprehensive assessment and treatment of degenerative disorders of the cervical and lumbar spine, adult and pediatric spinal deformities, tumors of the spinal cord and spinal column, pain management, and spinal column trauma. Fellows rotate to locations within the Houston area with pain management specialists, neurosurgeons and orthopedic spine surgeons.
According to
Rex Marco, MD
, the purpose of this fellowship is ambitious and thorough—To provide fellows with maximum surgical and clinical experience from occiput to sacrum, with minimally and maximally invasive procedures in all aspects of the spine.
Highlights of the program include:
Specific rotations that emphasize cervical and lumbar degenerative disorders
Rotations in adult and pediatric deformity
Other rotations include spinal column trauma, spinal column and spinal cord tumors
Develop expertise in microscopic discectomy, ACDF, TLIF, transthoracic and retroperitoneal corpectomy reconstruction, en bloc sponsylectomy, direct lateral and anterior psoas reconstruction, ALIF, anterior and posterior spinal reconstruction
Houston Methodist Hospital has been ranked the #1 hospital in Texas by U.S. News & World Report for 23 years in a row. It is nationally ranked in 8 specialities, including orthopedics where it is ranked #13 in Texas. Houston Methodist Orthopedics & Sports Medicine is one of the largest, most active programs in the nation. Our skilled team of orthopedic surgeons, primary care sports medicine physicians, physical and occupational therapists and athletic trainers use the latest innovative techniques and pioneer new technology to deliver exceptional care to patients with musculoskeletal injuries.
---
Program Coordinator
Program Director
Jessica Q. Walsh, MFA
Education Manager
6445 Main St., Suite 2500
Houston, TX 77030
Tel. 713.441.3892
Fax 713.793.7107
jqwalsh@houstonmethodist.org