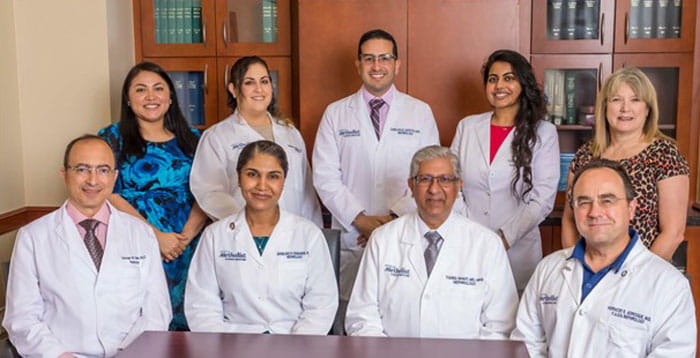 Welcome to the Houston Methodist Nephrology Fellowship Website. Our 2-year program offers ACGME accreditation in general nephrology and supports individuals interested in pursuing a career in clinical, academic, or investigative nephrology. We accept two fellows per year and support a dedicated
transplant nephrology fellowship
as well. Our goal is to select the best clinicians and expose them to intense training. All training will take place at Houston Methodist and connected facilities located in the Texas Medical Center. The fellows have the opportunity to see a wide variety of patients from local, regional, and international locations, with diverse and advanced pathology.
We would like to invite you to learn more about our fellowship program by browsing our website and viewing the informative video below.
Should you have any additional questions, or need further clarification about the program, please do not hesitate to contact me or the fellowship coordinator. Thank you for your interest in our program.
Angelina R. Edwards, MD
Director, Nephrology Fellowship Program
Department of Medicine Houston Methodist Hospital
Program Coordinator
Program Director