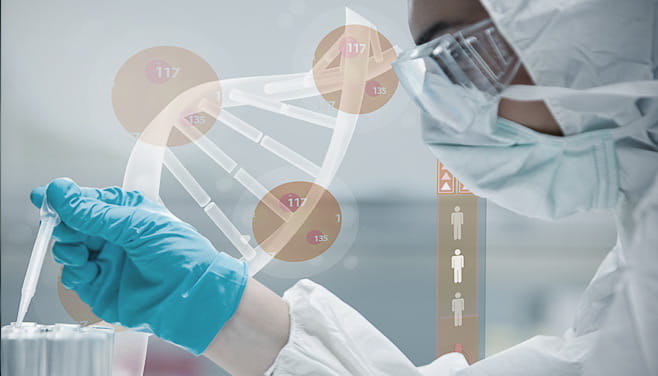 Core Director:
Christopher Lincoln, PhD

To schedule core resources, please log in to iLab. To learn more about this core, please contact our core director.

Christopher Lincoln, PhD
713.441.7316
cmlincoln@houstonmethodist.org

The cGMP Core at Houston Methodist is designed to provide internal investigators and external academic or industry partners with a cGMP compliant and cost-effective route to translating novel therapeutics and devices to the clinic. Most academic institutions and small biotechnology companies outsource GMP manufacturing to contract manufacturing organizations, which can be very costly and time-consuming. The cGMP Core is designed to provide not only the infrastructure and equipment for cGMP manufacturing and release, but also the expertise to guide and implement GMP protocols for investigators who may be less experienced in the process.
The GMP facility (2,810 sq. ft.), located on the 12th floor of the Houston Methodist Research Institute, is a state-of-the-art cGMP compliant manufacturing facility for producing therapeutics and devices for first-in-human clinical trials. These therapeutics and devices are produced under tightly controlled regulations, critical for the translation of novel discoveries from the bench to the clinic. The facility houses four isolated, independent production rooms which provide versatility in the manufacturing of a variety of therapeutic drugs (mRNA, nanomaterials and nanoparticles) and devices. Additionally, the facility houses a dedicated room for aseptic fill/finish and packaging, prior to transfer of manufactured drugs and devices for release testing, pre-clinical and clinical use.
Our on-site quality control laboratory, located on the 11th floor of the Houston Methodist Research Institute, provides testing and release for manufactured products with strict adherence to FDA requirements. These tests confirm the quality, identity, purity and strength of the manufactured drugs in order to ensure that we deliver a safe and effective product to our patients.