Leadwell CNC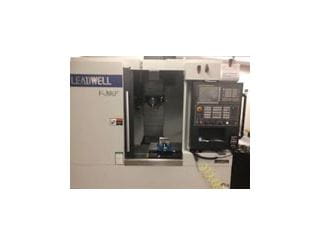 Infant tongue depress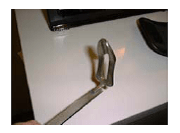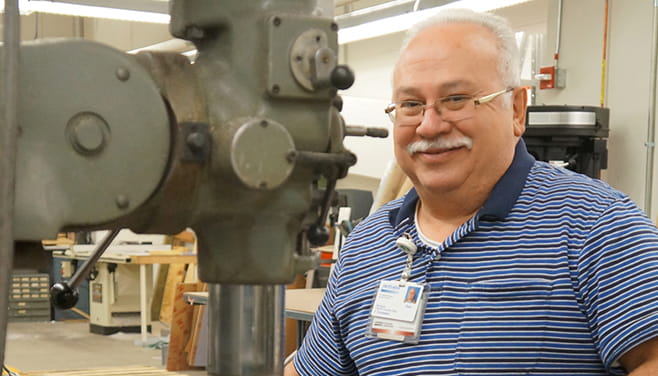 Lead Machinist: Juan Fernandez
713.441.6399
jafernandez@houstonmethodist.org
To learn more about the services offered by this core please
download our brochure
or contact our lead machinist.
To schedule resources for this core, please log in to
iLab
The Machine Shop Core within the Houston Methodist Academic Institute provides design consultation, precision machining and detailed equipment repairs and maintenance. This unique facility provides custom designed parts and surgical instrument updates by utilizing a broad range of polymer, carbon-steel, stainless, brass copper and titanium as required for specified designs. Equipped with a full complement of lathes, knee mills, grinders, vertical and horizontal saws, brake, shear, as well as silver solder capabilities, the Machine Shop Core's goal is to provide expertise and support to scientists, physicians and trainees at Houston Methodist Hospital. In addition, services are available for the wider Texas Medical Center upon request.

Conveniently located in the Outpatient Center at P2-M3, the Core Director, Juan Fernandez, has more than 50 years' experience using the Core's specialized equipment and over 35 years' experience in the medical field. Mr. Fernandez provides consultations on any manufacturing need. 3D visualizations are available for review before manufacturing. For more information, please contact call 713-441-6399 or email jafernandez@houstonmethodist.org.


Services

Design consultation
Developing prototypes for medical devices
Fabricating custom laboratory equipment
Implementing improvements to device designs
Device repair


Specialized equipment within the Core includes:

LEADWELL V-30iF CNC Mill 15"x 24" work Area
Benchman CNC Mill with 12" x7" work Area
Clausing Manual Lathe
Hardinge Precision Lathe
Bridgeport Manual mill
Vertical Band Saw
Horizontal Band Saw
Silver Solder Capability
Shear
Brake
Smithy Granite Lathe
Dayton Mill Drill Stand
Pedestal Grinders
Table Top Bead Blaster
Delta Unisaw with 50" fence