Clinical Research Services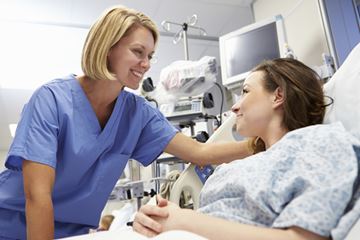 Core Director:
Pauline Todd, MBA, BSN, RN
System Director
Director of Research, Academic Office of Clinical Trials and Cockrell Center for Advanced Therapeutics
ptodd@houstonmethodist.org
Main Line: 713.441.3250
clinicaltrials@houstonmethodist.org

To learn more about this core, please download our brochure or contact our core director.


At Houston Methodist, the Clinical Research Services Core is a combination of three facilities.
The Academic Office of Clinical Trials provides resources — including research and regulatory coordination, liaison services to industry sponsors, staff growth and development and integration of research operations — to new and experienced investigators to enable them to conduct innovative clinical research. We also offer fee-for-service for research, and nursing and administrative support.
The Cockrell Center for Advanced Therapeutics promote and support clinical research operations at Houston Methodist. The Centers provide a full range of outpatient clinical care and study management services, including regulatory submissions and budget management support for all phases of clinical trials.
As a part of the Cockrell Center for Advanced Therapeutics, the Clinical Research Phase 1 Unit conducts early phase clinical trials that involve advanced pharmacokinetic and pharmacodynamic evaluations. Facilities include exam rooms, private infusion rooms and a laboratory specimen processing area. The staff in this unit offers research nursing and coordinating services.
Houston Methodist researchers may also take advantage of clinical trials at our partner core facilities at Weill Cornell.