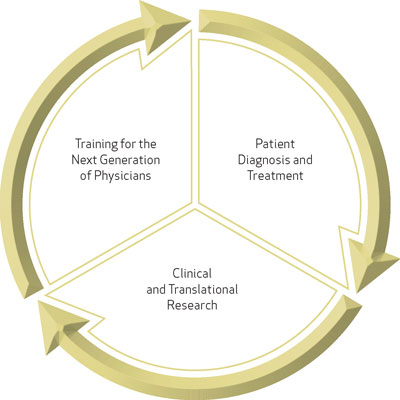 Houston Methodist's vision for the multidisciplinary immunology center is to:
Promote collaboration among a critical mass of clinician scientists to provide optimum care for patients with complex immunologic disorders
Train the next generation of physicians in the management of these complex conditions through robust programs that currently do not exist
Propel new advancements and groundbreaking treatments in translational research by leveraging across disciplines for an exponential effect
Make clinical trials available to patients in Houston, the nation and the world
Through collaboration, education, translational research and clinical trials, the Houston Methodist Immunology Center is poised to become a national hub for the diagnosis and treatment of complex immunologic disease while supporting young, emerging investigators.

Houston Methodist seeks to translate immunologic research from laboratories to patients by launching transformational clinical trials to conquer the most complex and debilitating immunologic disorders.

Houston Methodist is committed to building a multidisciplinary, immunologic research and treatment center that's poised to be among the best in the nation.