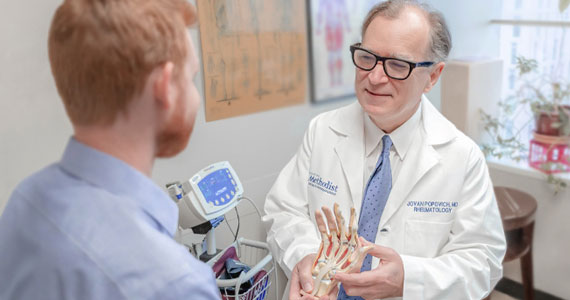 Training future immunologists who both treat patients and conduct research is paramount in advancing the field and establishing Houston as a national hub for diagnosis and treatment of complex immunologic diseases.
A $2.5 million, five-year grant to establish an Academy of Physician Scientists was awarded to Texas A&M University, in collaboration with Houston Methodist and the Texas Medical Center.
The Burroughs Wellcome Fund Physician-Scientist Institutional Award
will serve as a pipeline for attracting and cultivating medical students and physicians during residency to train and subsequently launch academic research careers as physician scientists.
The Immunology Center's David P. Huston, MD, will serve as principal investigator for the grant and director for the Academy of Physician Scientists. Huston will collaborate with faculty members at Texas A&M and Houston Methodist to develop curricula that enables both medical students and residents interested in basic, translational or clinical research to receive rigorous and intensely mentored research training that will lead to successful independent research careers as physician scientists. Read more about the Burroughs Wellcome Fund grant
here
.