MITIE Labs & Operating Rooms
MITIE houses simulated operating room environments to train learners on a host of scenarios and procedures used in today's advanced operating rooms. These include techniques for minimally invasive and image-guided surgery.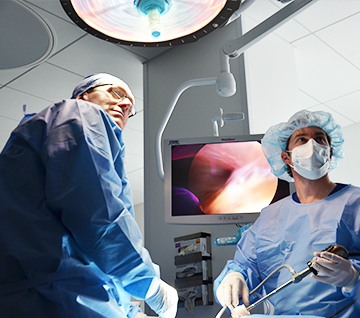 http://
Virtual Hospital

This area of MITIE houses three mobile full-patient mannequin simulators (i-Stan from METI and SimMan 3G from Laerdal). Physicians, allied health professionals and nurses train on specific clinical scenarios from managing critical care patients to cardiac arrest. The virtual hospital provides an environment when trainees can be observed and videotaped for evaluation at the conclusion of the training scenario.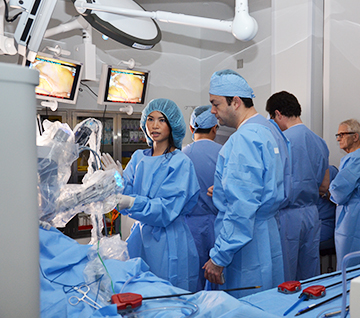 Inanimate Skills Lab

The Inanimate Skills Lab supports medical students, residents, fellows and faculty who work and train at Houston Methodist. This 1,000 square foot laboratory is an extension of the MITIE Virtual Hospital is located in the heart of the hospital, one floor above the operating rooms and around the corner from the surgery resident call rooms

Procedure Skill Training Lab

The Procedural Skills Training Lab is where you go to learn a new procedure or a new technique in a particular operation. This area houses 15 stations that can be used for open or minimally invasive procedures as well as endoscopic procedures such as colonoscopy.

Hybrid Research Operating Room

This research operating room is a key component of MITIE in the Houston Methodist Hospital Research Institute. Real time image guided procedures can take place with the addition of an MRI to the operating room as well as an Angio suite, allowing for advances in minimally invasive and percutaneous therapies

Contact

Houston Methodist Institute for Technology, Innovation & Education
6670 Bertner Ave., RI5
Houston, TX 77030
Email: mitieevents@houstonmethodist.org
713.441.7912
1.888.MITIETX (648.4389)
Fax: 713.363.7888