The Houston Methodist J.C. Walter Jr. Transplant Center and its Living Donor Center staff are determined to help all patients whose lives depend on kidney transplants find a living donor. One of the most active kidney transplant programs in Texas, we perform more than 200 kidney transplants each year — about half of which are from living donors.
We encourage every patient to ask family and friends to become living donors to offer the best possible chance of survival, and often before patients become very ill. Living donation provides a controlled and planned transplant process, allowing doctors and surgeons to plan for the unexpected.
"Living donation is the ultimate gift of life — literally giving a piece of yourself in order to save another person's life and prolong your time with that person… It is remarkable," said A. Osama Gaber, MD, distinguished chair and director of the center.
Always Patient-Focused
Our doctors, specialists and staff have decades of experience and understand how arduous the steps from diagnosis to transplant can be for patients and donors. We recognize the complexity and uniqueness of each patient's and donor's path and meticulously prepare everyone for transplant.
Our staff is committed to the safety and health of all donors by thoroughly screening everyone to ensure they live a healthy life after donation. Additionally, our surgeons perform minimally invasive surgery to remove donor kidneys, which speeds recovery.
Who Can Be a Living Donor?
Living donors can be:
Direct donors – a donor who directly gives to an acquaintance, friend or relative
Benevolent donors – a donor who initiates a transplant chain that may involve several patients besides an intended recipient
Altruistic, or good Samaritan, donors – someone who volunteers to donate to anyone who is a match and usually starts a donor swap or chain
Diane's Story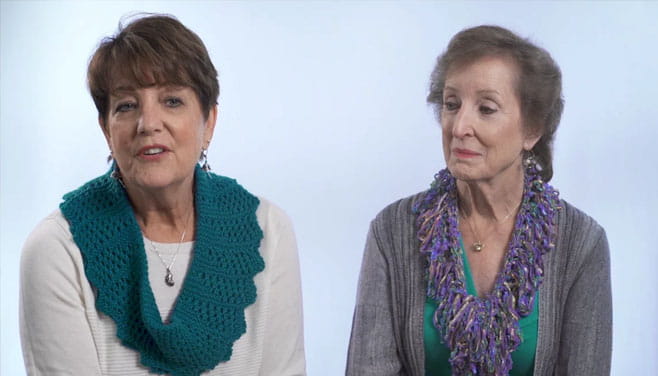 Diane Ikonomidis saved a stranger's life by donating a kidney. Now she wants others to understand how meaningful kidney donation can be to someone whose life depends on a transplant. "If you could do that, why wouldn't you?" she asks.
Finding a Living Donor
Our experts believe education is key to assisting our patients in finding donors who could save their lives. We individually meet with kidney failure and dialysis patients to emphasize the importance of finding living donors.
Hundreds of people have donated kidneys to our patients who needed them. Our specialists conduct courses to motivate patients and develop effective strategies to make others aware of their transplant needs.
Steps include:
Arming patients with kidney transplantation and donation information
Debunking donation myths
Encouraging patients to share their stories through social circles, including friends, church bulletins and social media platforms — especially Facebook
Teaching patients how to communicate with potential donors and ask for help
Byron and Lori's Story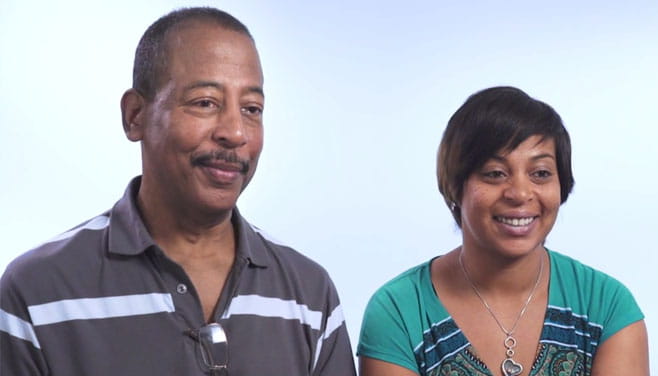 Lori Ledet decided to become a kidney donor after she discovered her father, Byron Taylor, needed a new one to survive. She even began the process before revealing her plan to him. Taylor says receiving his daughter's kidney "is one of the greatest gifts I have ever had in my life."
Becoming a Living Donor
At Houston Methodist, our primary goal is to ensure the health, safety and interests of living donors. The first step is for you to complete an online health history questionnaire.
Making the Most of Your Donation
Our staff tries to maximize every living donation and help as many people as possible. A paired donation, or donor swap, occurs when a potential donor and patient do not match, or when the donor could potentially help additional patients in need of a kidney. Using an advanced software program, we create the most compatible matches for all patients to improve their outcomes and survival rates.

Our transplant surgeons recently performed a multi-patient transplant, or swap, involving six donors and six recipients. In 2010, we executed a three-way swap across three different states, followed by an 11-pair swap. In 2011, we participated in an astounding 30-pair swap.

"It's not about the surgery," said A. Osama Gaber, MD, distinguished chair and director of the J.C. Walter Jr. Transplant Center. "It's about knowing how much it took to bring all these people together — how much work, effort, testing, anxiety, crying, traveling, people leaving their jobs. It's this amazing thing that happens in a family or a group of people that allows this to happen for them. An altruistic or benevolent donor gives people a new life."
Tina and Christy's Story
Tina Huerta required dialysis three times a week, every week, for six years before she finally qualified for a kidney transplant. But she needed a donor. Her friend Christy Gilliam donated a kidney to free Huerta from dialysis and reclaim her life.
TREATMENT LOCATIONS
Houston Methodist J.C. Walter Jr. Transplant Center
6445 Main Street
Outpatient Center, 26th Floor
Houston, TX 77030
Scheduling:
713.441.5451