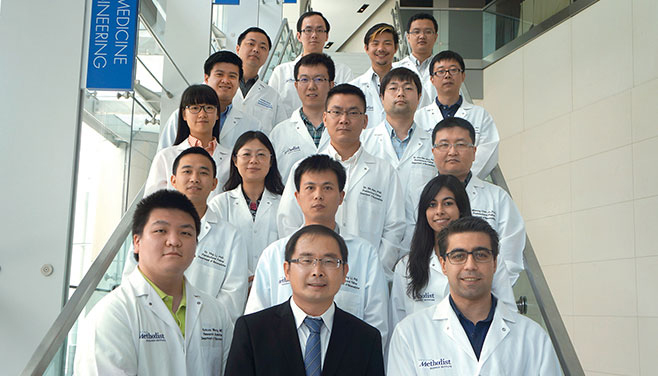 Core Director: Lidong Qin, PhD

Core Manager: Erkuan Wang
713.441.9633
ewang3@houstonmethodist.org

To learn more or schedule resources for this core, please login to iLab, download our brochure or contact our Core Manager.

The experienced professionals in the Biomicrofluidics Core at Houston Methodist are experts in biomicrofluidic chip design and fabrication. The core creates custom designed microfluidic molds and chips, fabricates pre-made biomicrofluidic chips and provides consultation services for biomicrofluidics projects. Some of the pre-made chips include the V- and M-chips and chips that perform single-cell analysis and cell separation.
Specialized Services
The Biomicrofluidics Core offers several specialized services including consultation services for building your own microfluidic chips and fabrication of the following:
Custom designed replica molds used for soft lithography
Custom designed microfluidic PDMS/Glass chips
Pre-made microfluidic chips:


-V-chip
-Single-cell analysis chip
-Cell separation chip
-Single-cell pipet tip
Equipment
OAI model 200 Mask Aligner
Self-built UV exposure system
Nikon Eclipse LV 100ND microscope
Plasma Etch PE50 and Harrick plasma cleaners
Thermoscientific Super-Nuova single-position digital stirring hotplates
Dongda engraving machine
Schmidt Tech holes puncher