Primary Care Sports
Medicine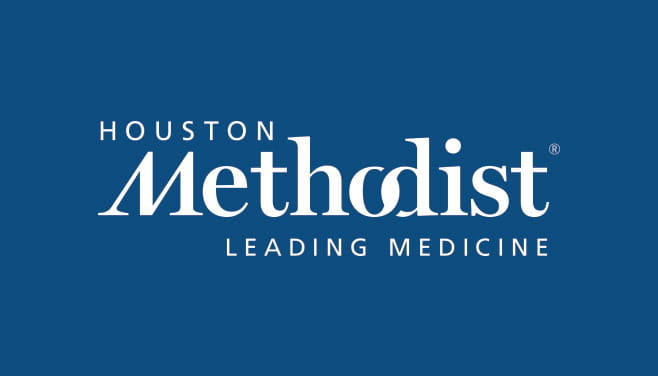 Primary care sports medicine combines family medicine and sports medicine to treat athletes and everyday, active individuals of all ages to ensure overall health and well-being for long, healthy lives.
Houston Methodist's board-certified physicians work closely with our orthopedic specialists, rehabilitation therapists, certified athletic trainers and team coaches, to provide comprehensive sports primary care and a wide range of treatment options:
Evaluation and treatment of chronic overuse injuries
Concussion management using computerized neuropsychological testing
Routine health care, including health maintenance exams, sports participation physicals, stress testing and employment physicals
Non-operative management of arthritis and back pain
Management of acute or chronic diseases (asthma, diabetes, high blood pressure, mononucleosis) to maximize safe sports performance
Exercise stress testing for sports clearance or exercise prescription
Advice on strength training, overall conditioning and general injury prevention
While most sports injuries are thought to involve broken bones, torn ligaments, cartilage or joint damage, many may be associated with neurological or other chronic or acute illnesses. Our primary care sports medicine specialists also treat non-musculoskeletal injuries (those not typically classified as a bone, muscle or joint injury) to help athletes overcome these challenges.
Some of sports medicine areas of focus may include the following conditions:
Concussions or other mild traumatic head injuries
Chronic or acute illnesses, such as infections, diabetes or asthma that need to be managed specific to athletes
Poor nutrition
Over training and muscle fatigue
Environmental challenges, including problems related to heat and altitude
We recognize that youth sports programs have become increasingly rigorous, and weekend warriors continue to raise the bar with limited time for training. Our sports medicine specialists frequently work with community partners , high school athletic programs and organized sports clubs in the Greater Houston area to provide preventative care and the necessary education to help reduce risk of injury.
Houston Methodist's primary care sports medicine specialists evaluate and treat your injury or condition, providing you with the tools to prevent future injuries.
Primary Care Sports Medicine Specialists
Physicians marked with an asterisk (*) are fellowship trained in their field of specialty.
SUGAR LAND
281.690.4678
Nader A. Ayub, DO*
David A. Braunreiter, MD*
Nish Shah, MD
*
WEST HOUSTON/KATY
832.522.2663
P. Timothy Sprockel, MD*
WILLOWBROOK
281.737.0999
Scott Rand, MD*
Christian Schupp, MD, FACSM*
Gregory M. Seelhoefer, MD*
M. Nameer Sidiquee, MD*
THE WOODLANDS
936.270.2000
Alysia N. Robichau, MD*