RESIDENCY LIFE AS WE KNOW IT
2014-2015 RESIDENCY RETREAT
Paul Cezanne said it best with his quote "Art is a harmony parallel with nature". How better to recreate this theme than at the Museum of Fine Art's Lora Jean Kilroy Visitor and Education Center.
Our residency class enjoying a nice change of scenery!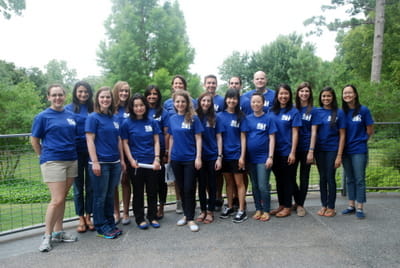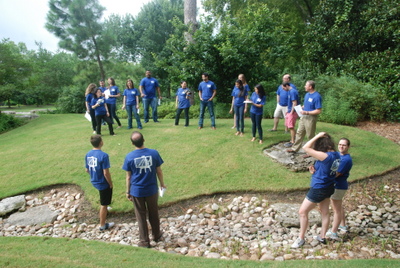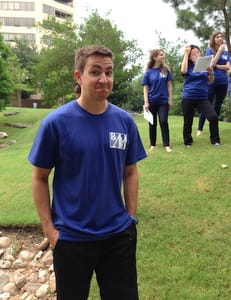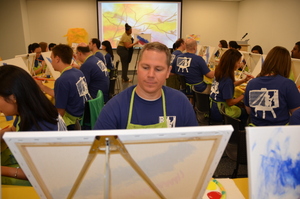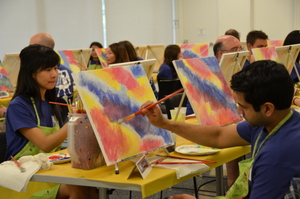 The final product at the end of the day? Group masterpieces! Imagination and teamwork continues to be alive and well at Houston Methodist.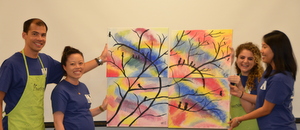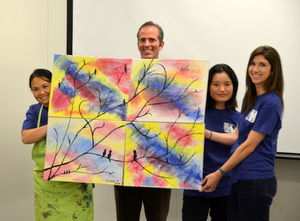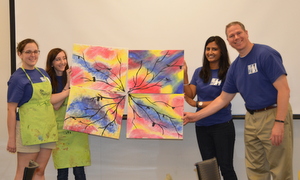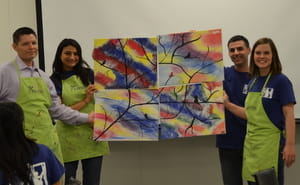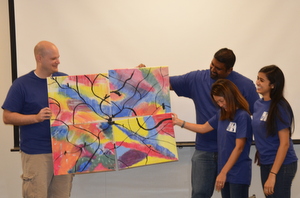 Oops, I think those upside down birds are purposeful?!..... We don't plan on quitting our day jobs.
Who says it's all work and no play? Some people just don't outgrow that desire to play with dirt. Residents and preceptors enjoying the challenge of the Tough Mudder!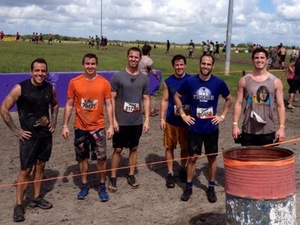 Julin and Melody "hanging around" Discovery Green in downtown Houston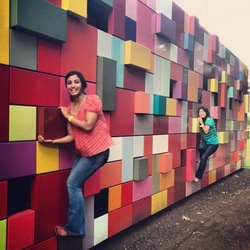 2013-2014 RESIDENCY RETREAT
It's a whole new ballgame! So goes the new Astros slogan and speaks well for a new residency year. Being the sponsor hospital for several major league sports teams should have it's perks. So it wasn't too hard to come up with this year's retreat setting.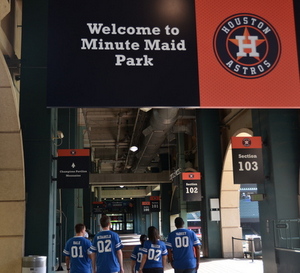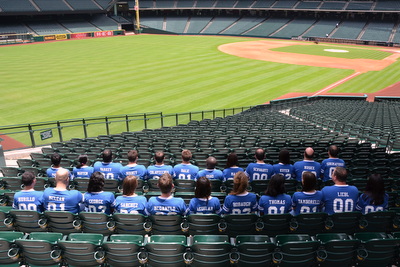 A tour of Minute Maid Park, scavenger hunt activities, and a special guest speaker and former Astro, Jimmy "The Toy Cannon" Wynn filled the day.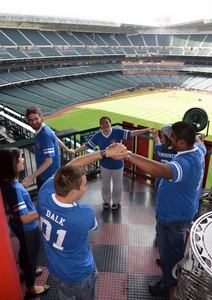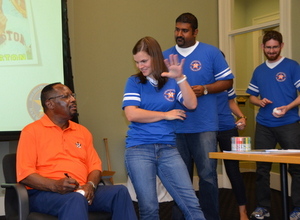 2012-2013 RESIDENCY RETREAT
"It's not rocket science, oh wait, it is!" Taking a different spin from cooking school last year, NASA (Johnson Space Center) became the landscape for this year's retreat.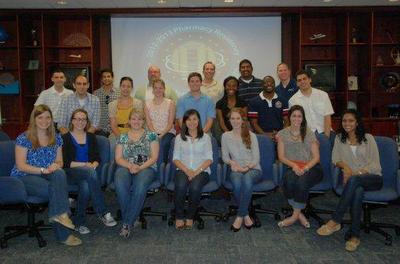 With the correlation of safety in the airline/space shuttle industry to medication/patient safety in the hospital, we evaluated vital concepts such as teamwork, communication, situational awareness, excellence, and commitment needed in both industries. And the end of the day was a blast.... building rocket ships and watching them blast off!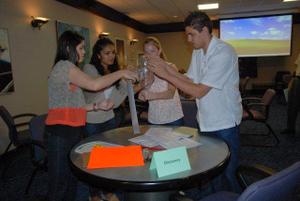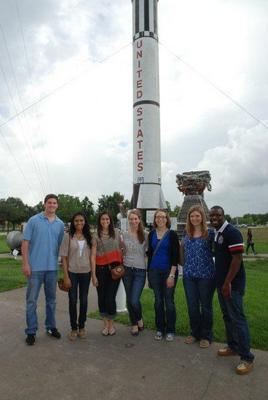 2011-2012 RESIDENCY RETREAT
For our 2nd annual residency retreat, our creative juices were overflowing, literally. We went Iron Chef style at the Well Done Cooking School and issued a challenge between the red and the black teams. Who is better at infusing flavor, creativity, teamwork, and presentation while taking into account the judges' dietary restrictions? All with the secret ingredient..... BACON.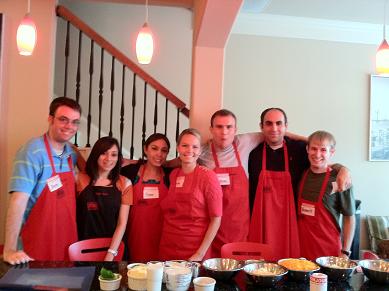 VERSUS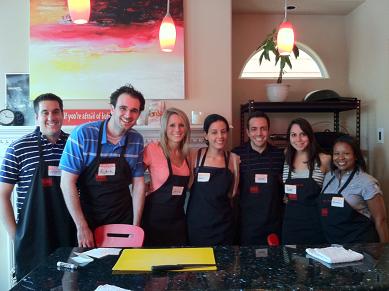 And the winner?
RED is the new black. Congrats Kevin, Misbah, Hanna, Christy, Nathan, Mohammed, and Bennett! You won by more than remembering that vegetarians don't eat meat.