Critical Care Physical Therapy Fellowship

Houston Methodist Hospital's Critical Care Fellowship was the first critical care PT fellowship in the nation to achieve accreditation by the American Board of Physical Therapy Residency and Fellowship Education (ABPTRFE). The mission of this fellowship is to develop physical therapists to become nationally recognized leaders providing patient-centered, evidence-based care to adult patients in critical care. Our acute care hospital and faculty are internationally recognized providers of acute care, education and research.
Program Overview
Houston Methodist's Critical Care Physical Therapy Fellowship is a unique 12-month program designed for the acute care clinician who desires to develop advanced skills in the physical therapy evaluation and treatment of critically ill adult patients. Emphasis is placed on development of complex clinical reasoning in the intensive care unit.
The faculty and staff working within the fellowship program have clearly-defined goals:
Develop the physical therapist fellow to be the practitioner of choice in providing the safest, most effective physical rehabilitation to critically ill adult patients
Develop the fellow to be a consultant to peers, physicians, other health care team members and patients/caregivers.
Develop the fellow to be both consumer and contributor to the body of evidence by using sound research principles to review, design, conduct, share, and utilize research activities and information that have a bearing on the efficacy of physical therapy for this patient population
Promote dissemination of information on best practice for critically ill adult patients using good teaching skills and strong mentorship
Program Highlights

The program integrates strong didactic coursework with both mentored and independent patient care:
Rotation through each of five different ICUs (surgical and liver, medical, cardiothoracic, cardiac, and neuro)
Strong didactic component that includes classes, guided self-study modules and rounds
Heavy mentoring component with a minimum of 190 hours of one-on-one mentoring time with highly experienced faculty mentors
Numerous observations of critical care surgical, interventional and testing procedures throughout the program
Clinical practicum to enable fellows to integrate new knowledge and skills into their patient care
Fellows become employees of HMH for the duration of the program with a full benefits and compensation package
Program Data
Year accredited: 2013
Re-accredited in 2018 through 2028
Number of Graduates: 10
Graduation rate: 100%
The Houston Methodist Hospital Critical Care Physical Therapy Fellowship is credentialed by the American Board of Physical Therapy Residency and Fellowship Education as a post-professional fellowship program for physical therapists in critical care.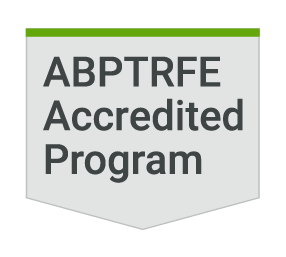 Contact us for additional information:
Nadeen Moghrabi, MBA, MS
Critical Care Fellowship Program Director
Houston Methodist Hospital
6565 Fannin St, M1-024
Houston, TX 77030
713.441.6005