Over the decades, Houston Methodist's service to the community has grown through the development of programs and an expansion of our network of community partners. It is through programming and our partnerships that we are able to provide valuable and often lifesaving services to thousands of Houstonians. In all that we do, we exercise the I CARE values of integrity, compassion, accountability, respect and excellence. Please take a moment to read our publication
Strengthening the Community
. Also, we encourage you to view the videos highlighting our impact on the Greater Houston population.
Two Decades of strengthening our community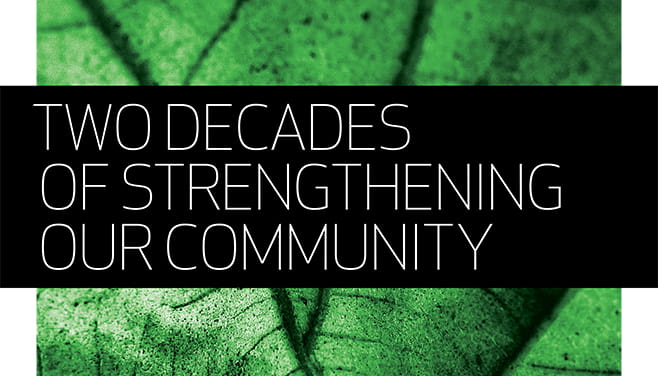 Learn more
about how Houston Methodist strengthened the community in 2013.
In The Community
Houston Methodist is proud to strengthen the community by partnering with over 40 local organizations that provide assistance to those in need.