Surgical Techniques & Technologies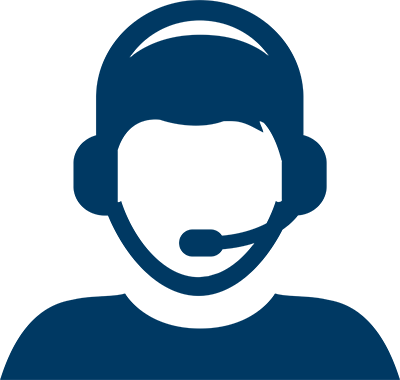 Let Us Help You Find a Doctor
Let Us Help You Find a Doctor
The idea of undergoing a brain operation is understandably frightening. In the past, brain surgery was often a long and difficult journey, many times with prolonged recovery times and less than optimal results. However, a number of things have changed that now make brain surgery highly safe and very effective. First, we know more now about the anatomy of the brain and its many nerve cells and fiber tracks than we ever did before, and are able to create detailed maps of how the brain functions and use these in surgery. There have been many technological advances in surgery with new instrumentation, the use of microscopes and endoscopes, and other novel technologies that permit us to navigate safely in the brain.
Advances in Neurosurgical Operative Techniques
Advances in technology have revolutionized our ability to perform surgery safely and successfully. These include the use of the surgical microscope, which provides high magnification and intensely bright lighting to see deep inside the brain. This allows us to work safely in critically important areas. Along with the surgical microscope, micro-instruments allow us to work within tolerances of 1 to 2 mm. Additional advances include the use of a virtual-reality system, high-frequency ultrasound to shatter tumors safely and avoid damage to surrounding structures, as well as many other advanced tools.
The Neuro Endoscope
An endoscope is a slender rod with a camera on the end of it, which provides high resolution visualization of the structures in front of it. It has a wide field of view, even at a 90 degree angle. Advances in camera chip technology has allowed us to design neurosurgical endoscopes that are approximately 1/10 of an inch in diameter. The small size permits us to place these scopes through corridors into critical brain areas, such as the nostrils. In this technique one can navigate to the base of the brain and remove tumors in areas that were previously either inaccessible, or could only be reached using very high risk techniques.
Neural Navigation & Virtual Reality
Performing surgery inside the brain is a delicate matter requiring incredible precision. This includes the need to enter the brain through safe corridors, and navigate around a number of fibers that pass through the brain substance without damaging them. A virtual reality system has now been designed that enables us to do just that. Using special MRI scans made before the surgery, we can register the patient in 3D. This allows us to navigate precisely to and through areas of the brain that would previously be inaccessible with an accuracy of approximately 1 mm. The technique has revolutionized brain surgery, and enables us to operate safely in many areas that were previously unreachable.
The Integrated Operating Room of the Future
Utilizing state-of-the-art technology we have constructed an integrated operating room of the future. This room contains integrated video technologies,, allowing us to display a number of video inputs and outputs simultaneously. This allows us to work safely deep in the brain using a microscope or an endoscope with multiple display and monitoring options including virtual reality to help us navigate in critical brain areas. Additional monitors provide input from ultrasound, x-rays, and other technologies that are used to guide surgery.
Kenneth R. Peak Brain and Pituitary Tumor Treatment & Research Center
Houston Methodist Hospital - Texas Medical Center
6445 Main Street, Outpatient Center, Floor 24
Houston, TX 77030
713.441.8500