Houston Methodist's Primary Care Clinic (PCC) is a resident-run continuity clinic where residents and interns see their own panel of patients during a weekly half-day clinic session. Each clinic session (firm) [cjh1] has a total of three to four residents, including one to two interns and an attending physician.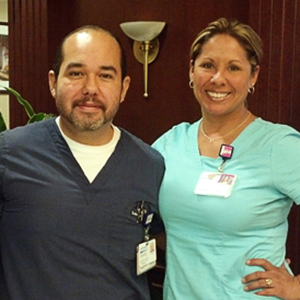 General PCC Facts
Each resident's patient panel includes established patients, new patients, post-hospital discharge visits, pre-operative consultations and sick visits.
Residents will become experienced in managing a broad spectrum of outpatient conditions seen frequently in primary care.
The PCC is adjacent to the faculty practice and provides easy access for patients requiring subspecialty consultations.
The Electronic Health Record (EHR), NextGen, provides an opportunity to improve patient care using the latest technology.
Residents are supervised by a group of primary care attendings allowing for the development of a long-term mentoring relationship.
Patients are seen in a newly renovated, on-site facility with accommodations for an optimal educational experience.
Online modules enhance the educational experience in ambulatory medicine and primary care.