RAJESH K. BINDAL, M.D.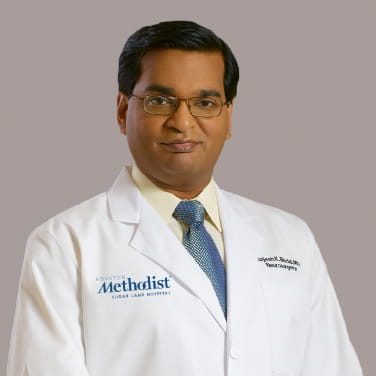 "I have a conservative treatment philosophy and try to avoid surgery whenever possible. When surgery is required, I provide my patients with the latest and most effective treatments available anywhere." - Rajesh K. Bindal, M.D.
JOHN PARK, M.D
IRFAN LALANI, M.D.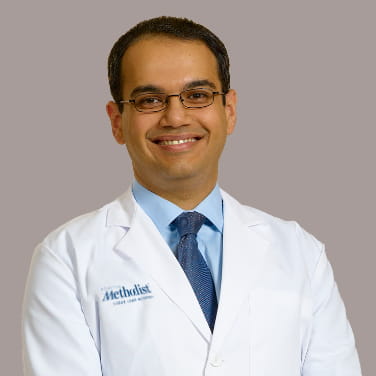 "I have an in-depth understanding of the structure and function of the nervous system. I work with my patients to evaluate and formulate comprehensive diagnostic and treatment plans. My goal is to improve the quality of life for my patients." - Ifran Lalani, M.D.
CARISA LIEW, D.O.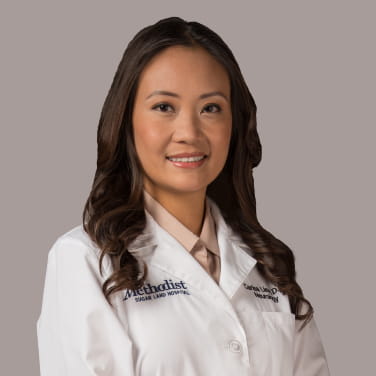 "My mission is to provide personalized and compassionate neurological care utilizing the latest advances in medicine. I believe in respecting and honoring the individual while working as a team to achieve health and well-being." - Carisa Liew, D.O.
RONY NINAN, M.D.
"My goal is to provide exceptional service and personalized care to my patients. I believe in involving the patient and their family in every step of the decision-making process in order to develop a comprehensive plan that suits their lifestyle and neurological needs." - Rony Ninan, M.D.
CHARLES POPENEY, M.D.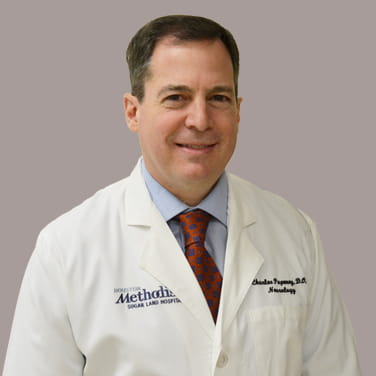 AMITABH SHUKLA, M.D.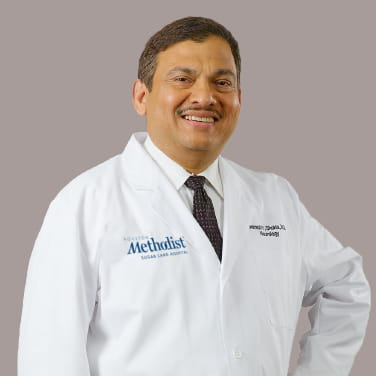 "I have over 22 years of experience providing compassionate and comprehensive care as well as specialized, evidence based treatment for adult neurological conditions and diseases. I treat all my patients with Excellence, Care, Compassion, Respect and Integrity." - Amitabh Shukla, M.D.
LARRY TRAN, M.D.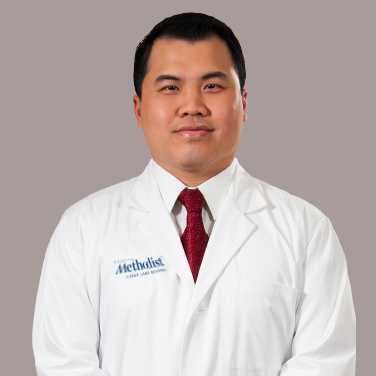 Medical Director of the Houston Methodist Neuroscience & Spine Center at Sugar Land
"My mission is the service of my patients through the complexity that is the field of neurology while delivering quality care in a patient oriented environment. I strive to achieve open communication with my patients in an effort to work as a team to develop treatment plans, all the while keeping them updated on the latest advances in treatment and care." - Larry Tran, M.D.
TOBY YALTHO, M.D.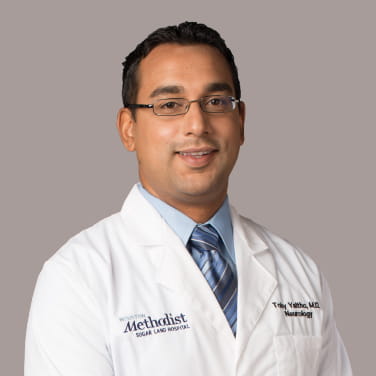 "My goal is to provide high quality and compassionate care using both the newest advances and time-tested strategies in neurology. I strive to establish trust and maintain open communication with my patients and tailor treatment to their individual lifestyles and particular concerns." - Toby Yaltho, M.D.
ORTHOPEDIC SPINE SURGEONS
KARL VEGA-LELKES, M.D.
"I strive to provide my patients with the best advice possible about their spine concerns. I evaluate each patient and their situation carefully, and make treatment recommendations based on their goals, preferences and what is medically in their best interest. I intend to form a strong bond of trust with my patients and help them get back to living." - Karl Vega-Lelkes, M.D.
JEFFREY B. WOOD, M.D.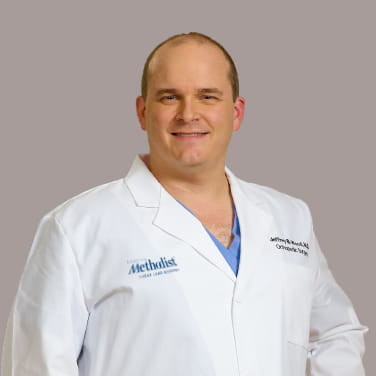 "I strive to provide caring, quality, and compassionate medical care of the spine. I explore all treatment options with my patients, including conservative and surgical options." - Jeffrey B. Wood, M.D.
BENOY BENNY, M.D.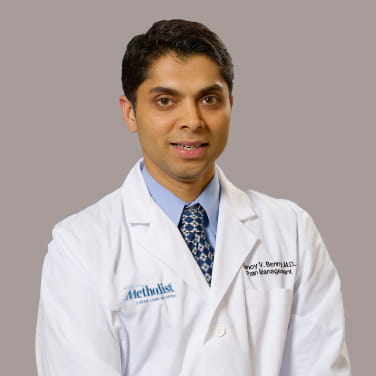 "My goal is to find the source of your symptoms and to treat them in the least invasive way." - Benoy Benny, M.D.
MARK BROWN, M.D.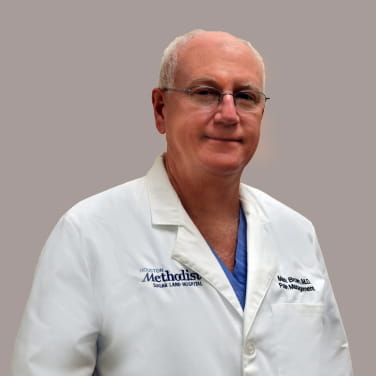 "Pain is subjective and affects people differently. My goal for each patient is to find the source of their pain and develop a treatment plan that improves their functionality." - Mark Brown, M.D.

MARVIN CHANG, M.D.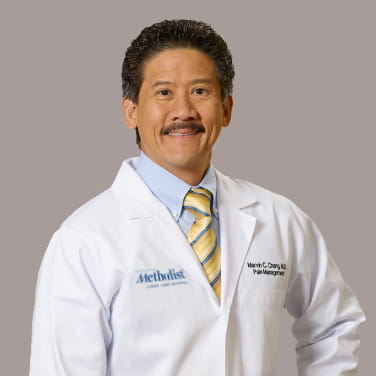 "I rely on a wide variety of techniques to provide symptom management in all chronic pain states including physical therapy and rehabilitation modalities as well as medication management." - Marvin Chang, M.D.

PRIMARY CARE & SPORTS MEDICINE
Nader Ayub, D.O.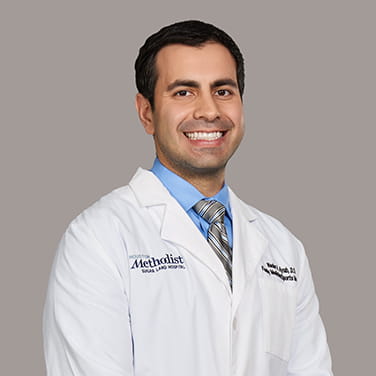 "My goal is to elucidate the root cause of the patient's complaints, and ensure they achieve the appropriate care in the most efficient way possible."
Nish Shah, M.D.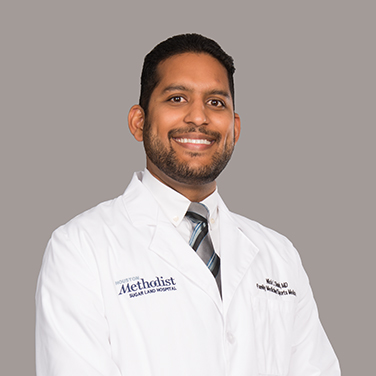 "My goal is to provide high quality care to my patients in acutely addressing their neck or back pain. Additionally, I strive to coordinate care with our esteemed colleagues and facilitate appropriate management options when further intervention is required."