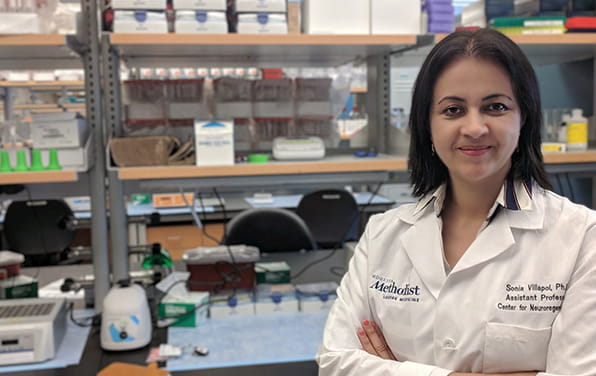 Sonia Villapol, PhD
Scientist
Sonia Villapol, PhD graduated from the University of Santiago of Compostela, Spain in 2003 with a bachelor's degree in Molecular Biology and Biotechnology. She received her masters and doctoral degree in Neuroscience from the Autonomous University of Barcelona, Spain in 2007. She worked as a postdoctoral fellow at CNRS in the University Pierre and Marie Curie VI and at INSERM in Paris, France (2007-2010); and at National Institute of Health (NIH) and Center for Neuroscience and Regenerative Medicine at Uniformed Services University (USUHS) in Bethesda, MD (2010-2014). Following her postdoctoral research work, Villapol joined the Department of Neuroscience at Georgetown University (Washington, D.C.) as a Research Assistant Professor in May 2014. In July 2018, she started as an Assistant Professor to the Center for Neuroregeneration at Houston Methodist Research Institute. Villapol has received extramural research funding as Principal Investigator from NIH, and she serves as an Associate Editor for Cellular and Molecular Neurobiology (Springer Journal), and Review Editor for Frontiers in Neurotrauma. She has published over 40 articles in peer reviewer journals and book chapters. Her research interests have been mainly focused on elucidating the mechanisms of neurodegeneration, neuroinflammation or neurogenesis via several models of brain injury (traumatic brain injury or cerebral ischemia), and how inflammatory mediators connect the brain with the periphery. The Villapol Lab focus is the pursuit of novel neurorestorative treatments for debilitating brain injuries to open the door to alternative therapies that repair and recovery in the damaged brain through the periphery.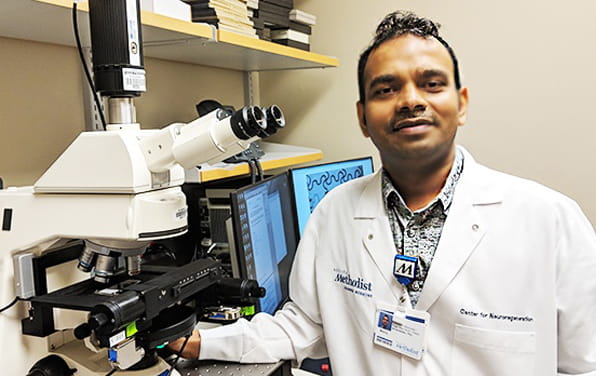 Manoj Dandekar, PhD
Research Associate
Manoj Dandekar has been working in the fields of neuroscience and neuropharmacology for the past 15 years. After completing his PhD in the faculty of medicine (2009), he worked in the pharmaceutical drug discovery industry (2009-2016). In May of 2016, he joined the University of Texas Health Science Center in Houston as a postdoctoral research fellow, to strengthen his research background and become an independent researcher. Working in the Villapol lab, within the Center for Neuroregeneration, at Houston Methodist Research Institute he focuses on uncovering the connection between the brain and peripheral organs in the context of brain injury. Manoj's research interest is focused on investigating the neuropathology of CNS disorders and brain injury, and establish microbiome-gut-brain connection using mostly an in vivo approach.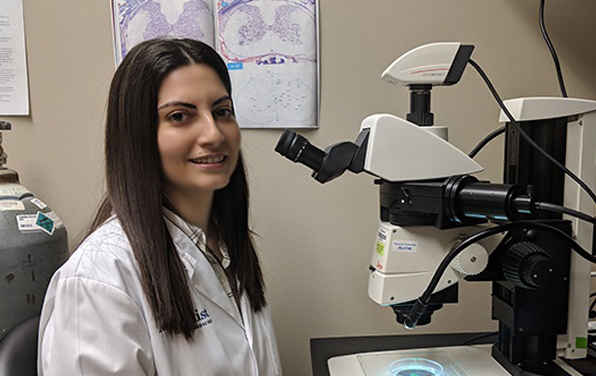 Sirena Soriano, PhD
Postdoctoral Fellow
Sirena Soriano obtained her PhD from the University of Valencia, Spain in 2016 under the mentorship of Dr. Moltó and Dr. Martínez. As part of her doctoral training, she joined the laboratory of Dr. Botas at Baylor College of Medicine as a visiting fellow to perform a genetic interaction screening in a fly model of Friedreich ataxia. She later joined Dr. Samaco's laboratory as a postdoctoral associate where she participated in the molecular and behavioral characterization of rodent models of autism spectrum disorders. In 2019, she joined the Dr. Sonia Villapol's laboratory as the following step in her pursuit of a career in academia, with the goal of investigating the link between brain injuries and Alzheimer's disease.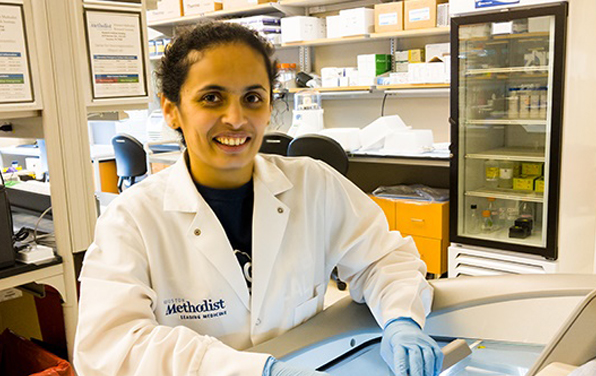 Shashi Krishnamurthy, MS
Senior Research Assistant
Shashi Krishnamurthy joined the Villapol laboratory as a senior research assistant in November 2018. She has degrees in microbiology and biochemistry (2004), and a master's degree in biochemistry (2006) along with over 6 years of experience in biomedical research and laboratory management. Before joining the Houston Methodist Research Institute, she worked as a research associate at UTMB studying animal models of traumatic brain injury and has strong experience in molecular biology techniques.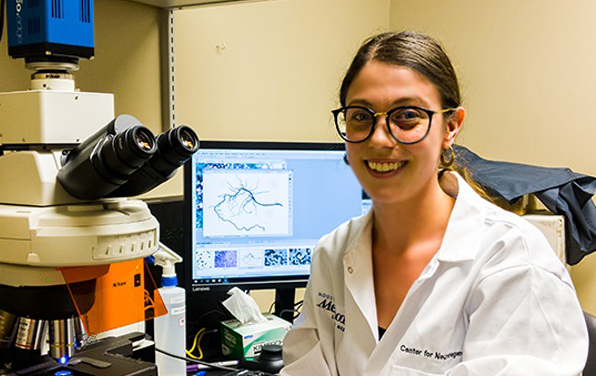 Jane Fitzgerald
Research Assistant
Jane Fitzgerald joined the Villapol laboratory to investigate the occurrence of auto-antibodies targeting neural receptors, resulting in symptoms mirroring schizophrenia. She originally intended to pursue a degree in fine arts, but completed her bachelor's in biology with a minor in chemistry from Suffolk University in Boston. Throughout her studies, she has tutored chemistry to undergraduate students and has assisted with field demographic research of Peromyscus leucopus on the Boston Harbor Islands. She also utilized site-directed mutagenesis to study enzymatic activity due to a missense mutation in the fumarase gene.
VISITING AND ROTATING RESEARCHERS:
Maria "Qi" Wang
PhD Student, Rice University, Houston, TX, USA
Kiana Banafshay
Summer Intern, University of Texas, Austin, TX, USA