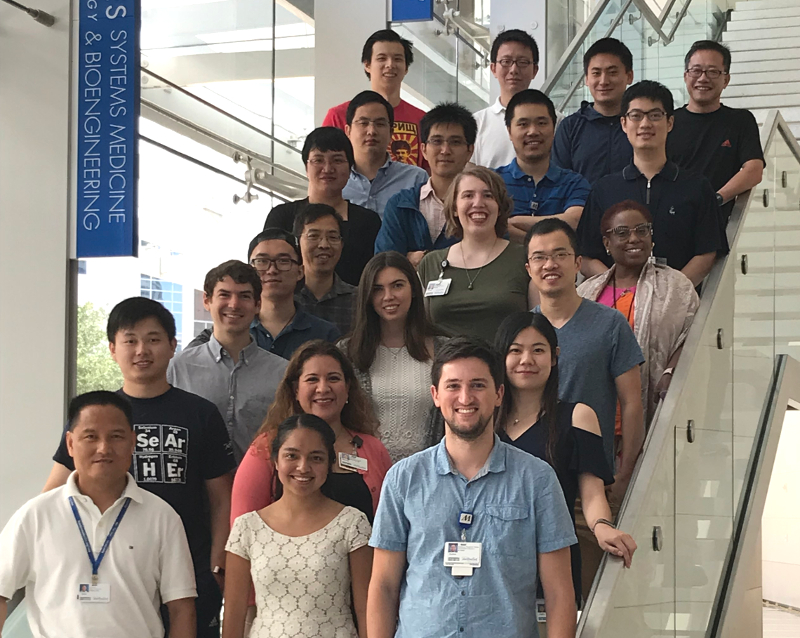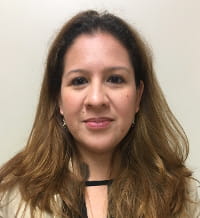 Maricela Ramirez, MS, Lab Manager
Maricela Ramirez received her master's degree in Physiology from the University of Texas Health Science Center at San Antonio after completing her bachelor's degree in Biology from the University of Texas Pan American in Edinburg, Texas. Maricela has accumulated more than 15 years of experience in academic and pharmaceutical research and has been an adjunct faculty member of Anatomy and Physiology at Lone Star College in Houston, Texas. Maricela has extensive experience with in vivo mouse studies including physiological phenotyping, pharmacology and compound delivery, and survival surgeries. She has worked at the Houston Methodist Research Institute since 2010 and joined the Department of Nanomedicine in 2015 where she currently serves as Research Laboratory Manager for Drs. Haifa Shen and Elvin Blanco.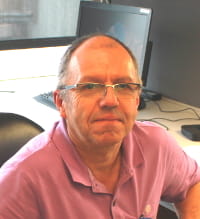 Thomas Welte, PhD, Research Associate
Thomas is from Austria, where he received his PhD in Biochemistry before moving to the U.S. for a postdoctoral position at Yale. There, he found involvement of transcription factors STAT5 and STAT3 in T cell activation and inflammation (Crohn's disease), respectively. For several years – at Colorado State University in Fort Collins, Colorado and at the University of Texas Medical Branch in Galveston, Texas – he participated in studies of immune response to West Nile virus and Western equine encephalitis virus, pathogens which can cause deadly encephalitis. He identified
gamma delta
T cell subsets eliminating the virus, but also other subsets which actually worsen the pathologic response. Since moving to Baylor College of Medicine and then Houston Methodist, Thomas has been involved in cancer immunology research with a focus on the metastasis-promotion by MDSCs (myeloid derived suppressor cells). Currently, he is working to achieve improved anti-tumor therapy by utilizing T1-aptamer guided drug delivery systems developed in the Shen Lab to specifically target tumor cells and tumor-supporting MDSCs.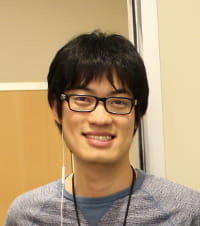 Junhua Mai, PhD, Research Associate
Junhua received his PhD in Biomedical Engineering from Shanghai Jiao Tong University in 2010, and subsequently worked at the GSK Shanghai R&D Center. In 2011, Junhua joined the Shen Lab at the Houston Methodist Research Institute. Currently, his area of study is focused on three fields: 1) novel doxorubicin micro-formulation for breast cancer therapy; 2) bone marrow-homing ligands for treatments of bone metastases; and 3) cancer vaccines.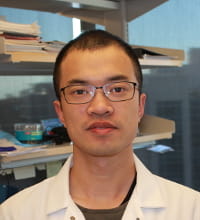 Qing Shi, PhD, Postdoctoral Fellow
Qing received both his bachelor's degree in Biotechnology and his PhD in Biochemistry and Molecular Biology from Sun Yat-sen University in Guangzhou, China. His current research focus is the development of efficient cancer vaccines.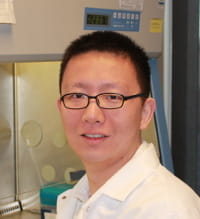 Zhe Zhang, PhD, Postdoctoral Fellow
Zhe graduated from China Agricultural University in 2015. In May 2017, he joined the Shen Lab as a postdoctoral fellow. He is currently concentrating on a study about ATM, which is a serine/threonine kinase involved in DNA repair.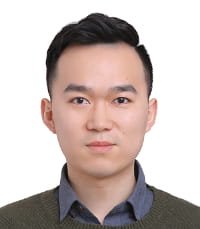 Gang Li, PhD, Postdoctoral Fellow
Gang received his bachelor's degree from Fudan University and his PhD from Shanghai Institutes for Biological Sciences (SIBS). His main area of focus is on the development of cancer vaccines.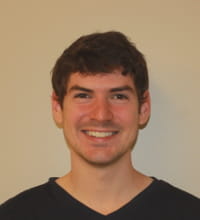 Louis E. Hinkle, BA, Visiting Graduate Research Fellow
Louis is an MD-PhD candidate at Texas A&M University working on the development of a cancer vaccine. He earned a BA with honors in molecular and cellular biology from Vanderbilt University where he studied the cytoskeleton dynamics underlying cell migration.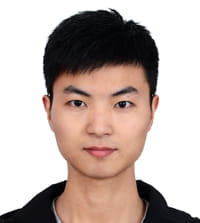 Chaoyang Meng, BMed, Visiting Graduate Research Fellow
Chaoyang is working to complete his eight-year MD program in clinical medicine. He joins Houston Methodist from the Department of General Surgery at Xiangya Hospital of Central South University in China.