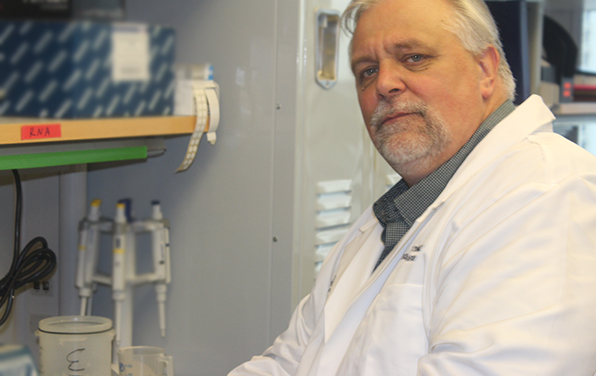 ROBERT ROSTOMILY, MD
PRINCIPAL INVESTIGATOR

Dr. Rostomily has a long-standing clinical and research interest in neuro-oncology. His clinical specialties are skull base surgery and stereotactic radiosurgery. He is the director of Translational Research for the Houston Methodist department of Neurosurgery and Co-Director of the new Houston Methodist Gamma Knife Center slated to open early in 2018. His research interests include i) understanding basic mechanisms of glioma invasion and epithelial mesenchymal transition (EMT) and their potential as therapeutic targets, ii) patient derived organotypic slice cultures and 3D tissue engineered tumors-on-chip as platforms for pre-clinical therapeutic screening on microfluidic devices to enhance precision cancer medicine, iii) the implications of aging and genomic instability on intra-tumoral molecular heterogeneity and treatment responses, and iv) characterizing the electro-physiologic properties of gliomas (the "Electrome") to identify new therapies and mitigate tumor related morbidity. When not dissecting the brain, he is busy smoking a mean brisket and playing with his chocolate labrador.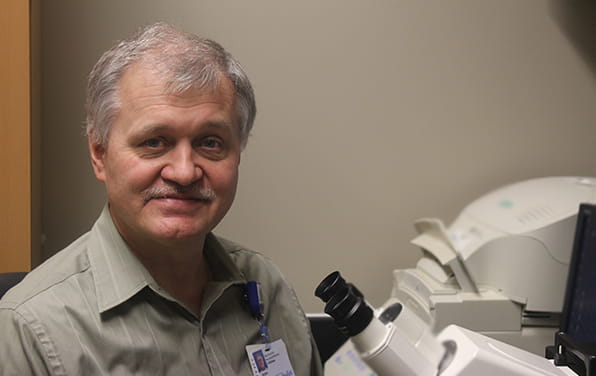 Andrei mikheev, MD
scientist
Andrei Mikheev graduated with an MD from St. Petersburg Medical School in Russia and PhD from Petrov Research Institute of Oncology. He was awarded IARC research training fellowship at the laboratory of Dr. Montesano at IARC (International Agency for Research on Cancer, Lyon, France) and International research training fellowship at Instituto Nazionale per la Ricera sul Cancro, Genoa, Italy.He received his Post-doctoral training at the Massachusetts Institute of Technology and Fred hutchinson Cancer Research Center. His research interests then took him to University of Washington, Seattle with Dr. Robert Rostomily in 2007. Since then he has been leading the lab for glioblastoma research. Andrei enjoys a good game of volleyball, horseback riding and reading.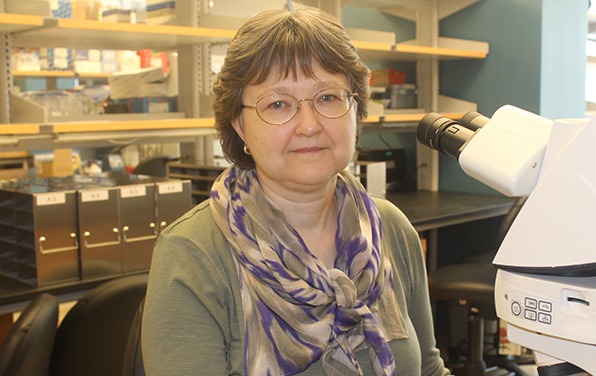 Svetlana Mikheeva
Sr. Research Assistant

Svetlana earned her MS from Polytechnic University at St. Petersburg, Russia. Upon graduation, she joined Dr. Kevin Jarrell's laboratory at the Boston University and was involved in a research that focuses on studies of group II intron as a tool to direct nucleic acid manipulations. After moving to Seattle she continued her work as a molecular biologist at the University of Washington. She was involved in microarray studies of human cells following HIV-1 infection and performed experiments to study expression profiling of day 9 mouse embryos following teratogen treatments. She joined the Rostomily lab in 2005 to work on glioblastoma. She is applying recombinant DNA technology to alter glioma stem cell genotype to investigate how to inhibit cell tumorigenicity and invasiveness. In her free time, she loves to play piano, knitting and enjoys gardening.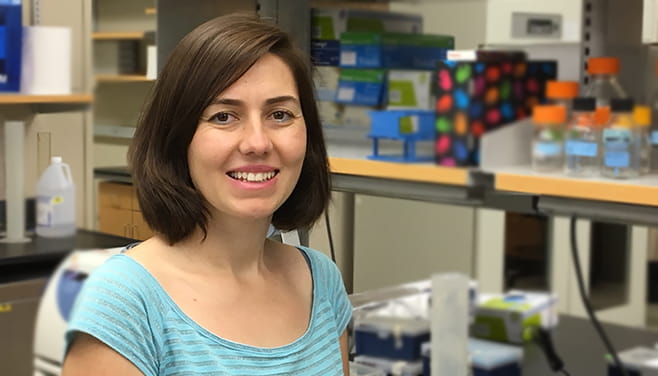 ZEYNEP DERELI KORKUT, PhD
POSTDOCTORAL FELLOW

Zeynep Dereli Korkut
specializes in BioMEMS to develop microfluidics technologies for mimicking 3D tumor microenvironments. Her goal is to adopt those technologies to solve translational problems in precision cancer medicine. She will focus on the designing of a novel microfluidic platform for pre-clinical drug sensitivity testing on patient-derived brain tumor samples using tissue engineering methods. Zeynep has a strong background in microfluidics, BioMEMS, drug testing and molecular biology of cancer. She received her PhD degree in Biomedical Engineering from the City University of New York. She developed 3D microfluidic devices to address the impact of the tumor microenvironment on cellular responses to targeted cancer therapies. She also developed cloning strategies for the construction of reporter cells for real-time monitoring of oncogenic signaling in microfluidic platforms. Zeynep enjoys dancing, sailing, swimming, traveling and attending traditional weddings in different parts of the world.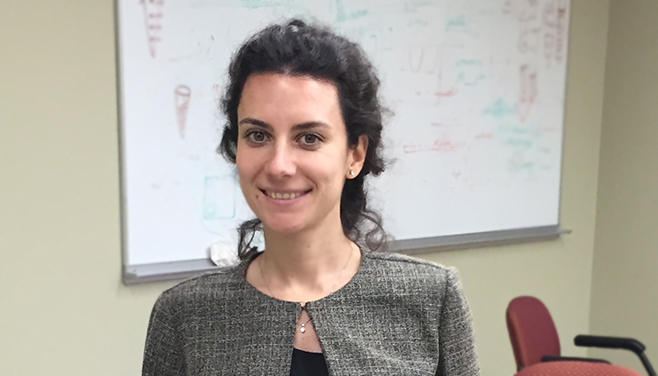 Naze Avci
PostDoctoral Fellow
Naze earned her Ph.D. in biomedical engineering from the University of Houston. Her graduate studies led to the development of in vitro 3D Glioblastoma models using hydrogel-based microwells, where she investigated the signaling pathways that play role in the interaction of tumor cells with the microenvironment. She also investigated the therapeutic effect of Delta-24RGD on in vitro 3D tumor models. She showed that microwell platform helps tumor to mimic the in vivo tumor microenvironment and can be used as a robust tool to investigate the oncolytic potential of the viruses in vitro. Prior to joining Dr. Rostomily lab in February 2018, Naze worked as a postdoctoral fellow for the Neurosurgery Department at MD Anderson Cancer Center, focusing on understanding the molecular signaling pathways and gene regulatory events that promote angiogenesis and its role in Glioblastoma. In her free time, Naze enjoys outdoors often running, camping, travelling and playing hang drum.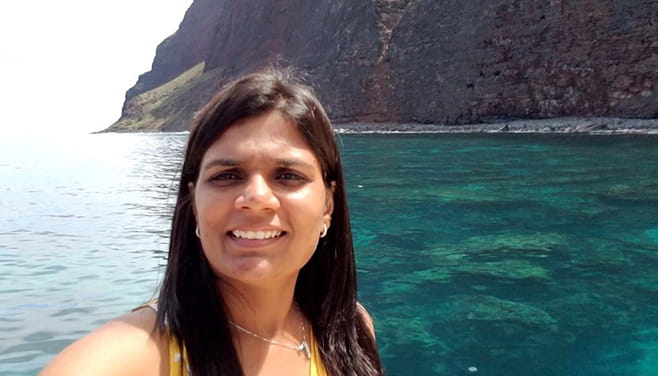 Pooja Gandhi
Sr. RESEARCH Assistant
Pooja earned MS in Microbiology from India and MS in Cell and Molecular Biology from Long Island University, New York. After completion of her MS in Microbiology, she joined Wockhardt Research Center where she conducted Bioefficacy and Bioidentity studies for erythropoietin and insulin. Later with her degree in Molecular Biology, she joined Center for stem cell and Regenerative Medicine, University of Texas Health Science Center where she worked on ex vivo expansion of Human Hematopoietic stem cells and gene editing using ZFNs. After that she worked on NOTCH signaling pathway in the process of Spermatogenesis at M D Anderson Cancer Center. In order to better understand the specific regulation of RBPJ which is central player of NOTCH signaling and its downstream targets, she used Yeast-2-hybrid assay with RBPJ as bait and discovered novel binding partner called BHC80. She then confirmed protein-protein interactions via co-ip as well as mass spectrometry. Her recent poster presentation on finding novel binding partners of RBPJ received an outstanding award at TFRS conference. Pooja enjoys travelling, camping, hiking and painting.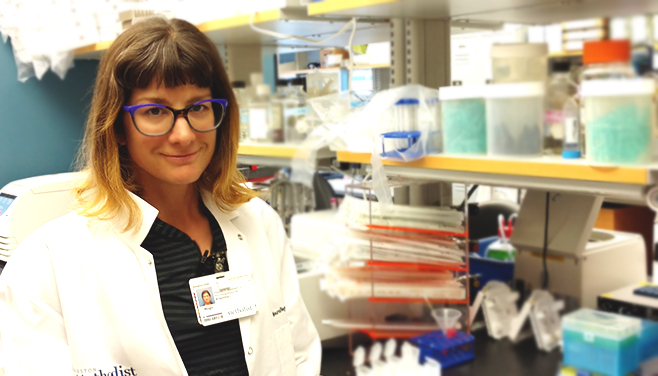 Maga Sanchez
Research Assistant
Maga, who is originally from Spain, has a histotechnologist degree from University of Texas-M.D. Anderson Cancer Center. She has multiple years experience working in animal models. Maga joined the Rostomily lab to perform immunohistochemistry, rodent surgeries and various other GBM projects including ones in collaboration with the Neural Biorepository at Houston Methodist. She enjoys mountain biking, racing and photography during her free time.
Past Members of the Rostomily Lab:
Maria Elias. Scientist Myriad Genetics, Salt Lake City, Utah.
Rob Oxford, MD, University of Washington, Seattle
Sutapa Ray, Business Development Manager Impel NeuroPharma, Seattle WA
Elizabeth Stoll, CANDO Research Fellow Newcastle University UK
Mari Tokita, Post-doctoral Associate, Mol. & Human Gen./Diag Lab Admin
Baylor College of Medicine, Houston, TX
Hunter Underhill; Assistant Professor Pediatrics Univ of Utah.
Rohan Ramakrishna, Assistant Professor of Neurosurgery Weil Cornell Medical center
Kathleen Tozer
Liza Severs, Graduate Student, University of Washington, Seattle
Lisa Horowitz, Post-doctoral Fellow-Pathology University of Washington, Seattle, WA