Glioblastoma Research Lab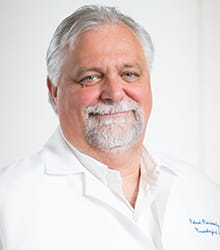 Dr. Robert Rostomily
Scientific Director,
Center for Neuroregeneration
Co-Director, Center for Regenerative
and Restorative Neurosurgery
Vice Chairman, Research,
Department of Neurological Surgery
The Glioblastoma Research Lab is involved in diverse projects that address basic and translational biology of brain cancers, with a primary focus on glioblastoma (GBM). Our basic science interests revolve around the role of the Twist1 transcription factor as a regulator of epithelial mesenchymal transition (EMT) in GBM. In keeping with its role in metastatic EMT in carcinomas Twist1 promotes invasive and stem cell phenotypes in GBM. These hallmark properties are central to GBM malignancy and treatment resistance. Therefore we are unraveling the basic mechanisms Twist1 function in hopes of identifying novel approaches to target Twist1 function and EMT in GBM. Additional basic biological questions we address include i) the role of aging related mechanisms in GBM malignancy, ii) intra-tumoral molecular heterogeneity and iii) the electrophysiology of glioma stem cells (GSCs). While all of these projects have translational potential, our work with a microfluidic pre-clinical drug screening platform has immediate translational relevance. Through our NIH funded research efforts and multiple collaborations within HMRI, the Texas Medical Center and other outside institutions including Texas A&M and the University of Washington, we strive to integrate new understanding of basic mechanisms of GBM malignancy and translational studies to accelerate progress in improving outcomes for patients with this deadly disease.
Laboratory News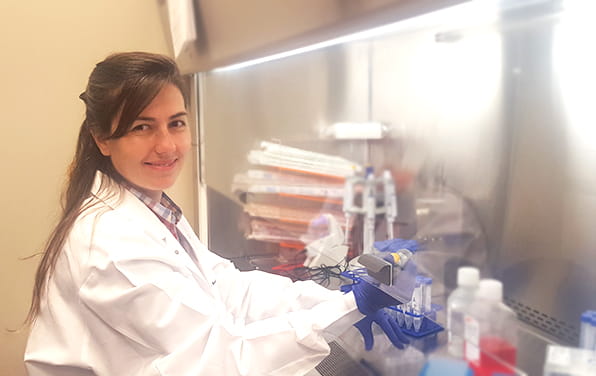 Zeynep Korkut
joins to the Glioblastoma Research Lab to develop microfluidics technologies for mimicking 3D tumor microenvironments.