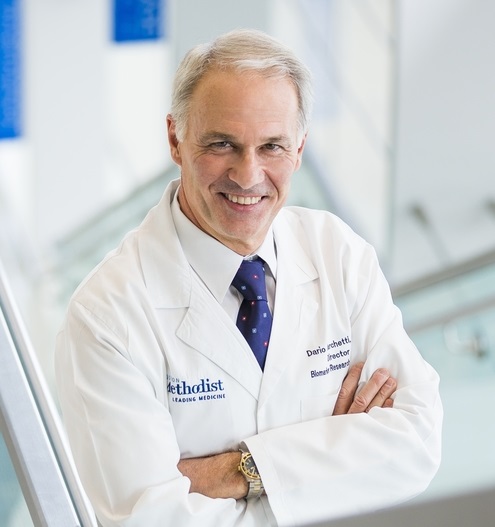 Dario Marchetti, PhD
Director, Biomarker Research Program
Professor of Biomarkers Research, Institute for Academic Medicine
Full Member, Research Institute Houston Methodist

Scientific focus of the Marchetti lab and the Biomarker Research Program is to investigate the biology, properties and clinical utilities of Circulating Tumor Cells (CTCs) – "seeds" of fatal metastatic disease which is a major cause of cancer mortality. CTCs are proving to be viable diagnostic tools for noninvasive real-time assessment of cancer progression ("liquid biopsy"). Evaluation of CTCs may enable a more sensitive monitoring of treatment efficacy, thus guiding drug selection in adjuvant settings where no such tools exist today. However, current technologies prevent researchers from identifying majority of the CTCs from cancer patients that spread (metastasize) within the body, notably to the brain. Brain metastasis represents an urgent clinical problem which is increasing in frequency with dismal patient survival rates.

Dr. Marchetti and team are working to develop a vigorous biomarker program with Houston Methodist faculty across numerous disciplines with a primary focus on breast cancer brain metastasis. One of the main priorities is to better understand why breast cancer reoccurs and how to decipher the molecular heterogeneity of CTC subset phenotypes responsible for seeding/reseeding metastases and leading to patients' death.