Boot camp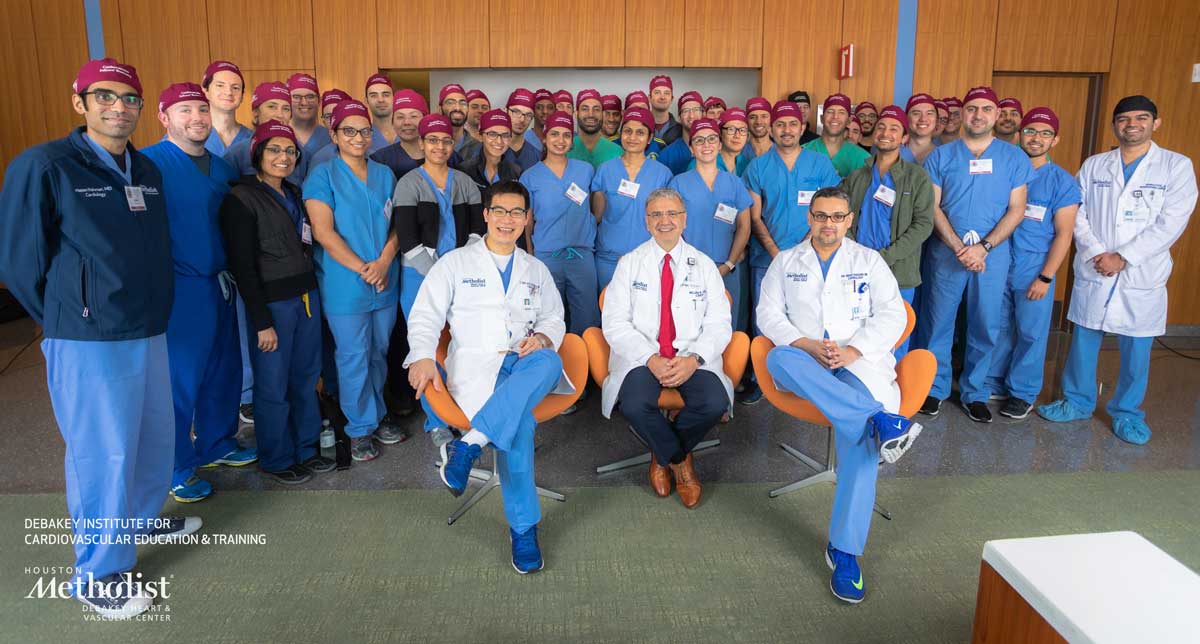 Our cardiovascular disease fellows and other trainees from around the country are in Houston every August for our
Cardiovascular Fellows' Boot Camp
. This is an extremely popular three-day course in the fundamentals of cardiovascular sciences. The course is designed to upgrade knowledge early in training by providing a combination of interactive didactic lectures and hands-on skills training.
Graduation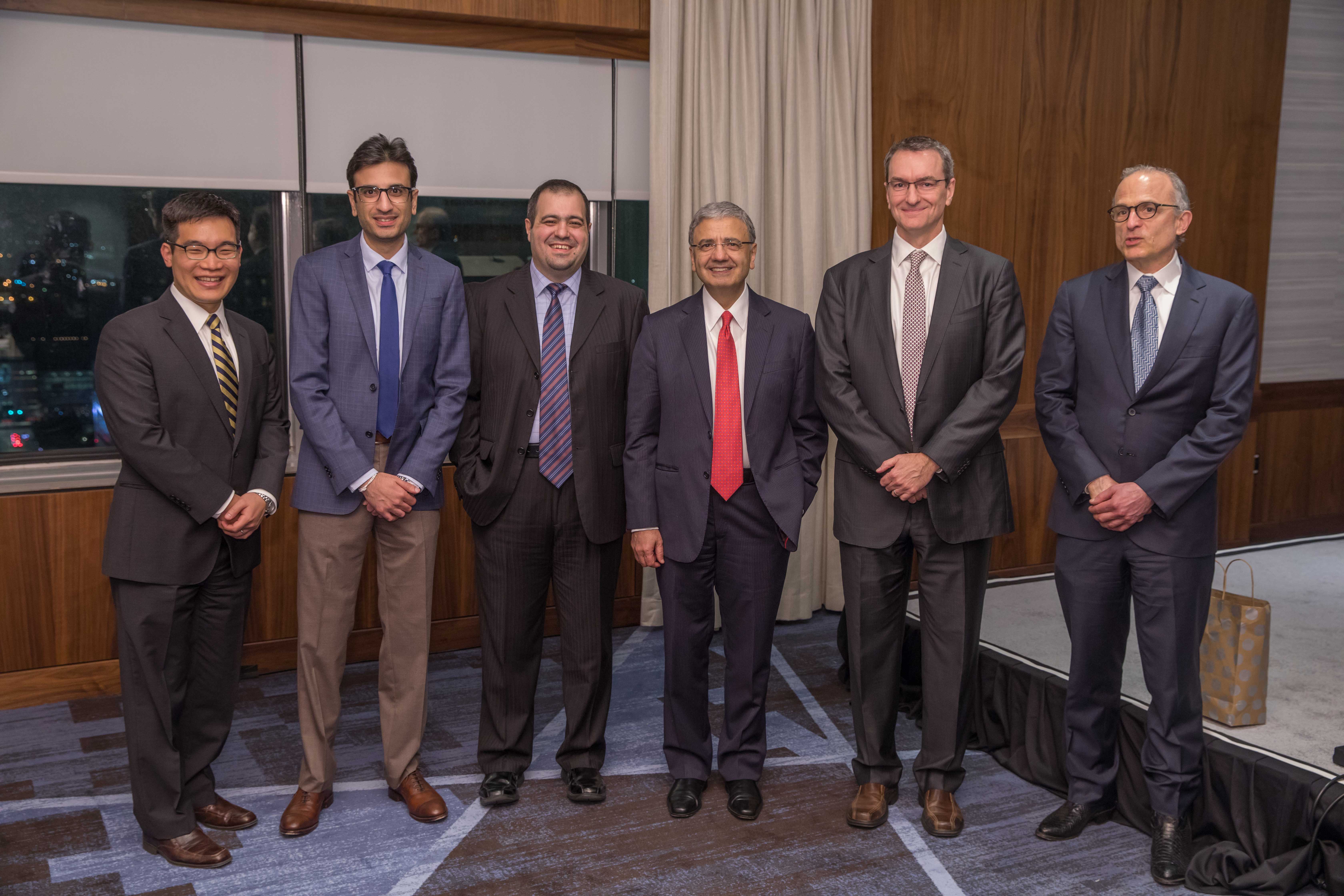 Each June, the Department of Cardiology holds an annual Cardiology Fellowships Graduation Dinner and Awards Ceremony in celebration of our departmental achievements and in honor of our fellowship program graduates. We have the following annual awards: H. Liston Beazley Awards for Clinical Excellence, Clinical Research Excellence Award, Advanced Fellow Overall Excellence Award, and Craig M. Pratt Award for Faculty Teaching Excellence.
Mentorship Program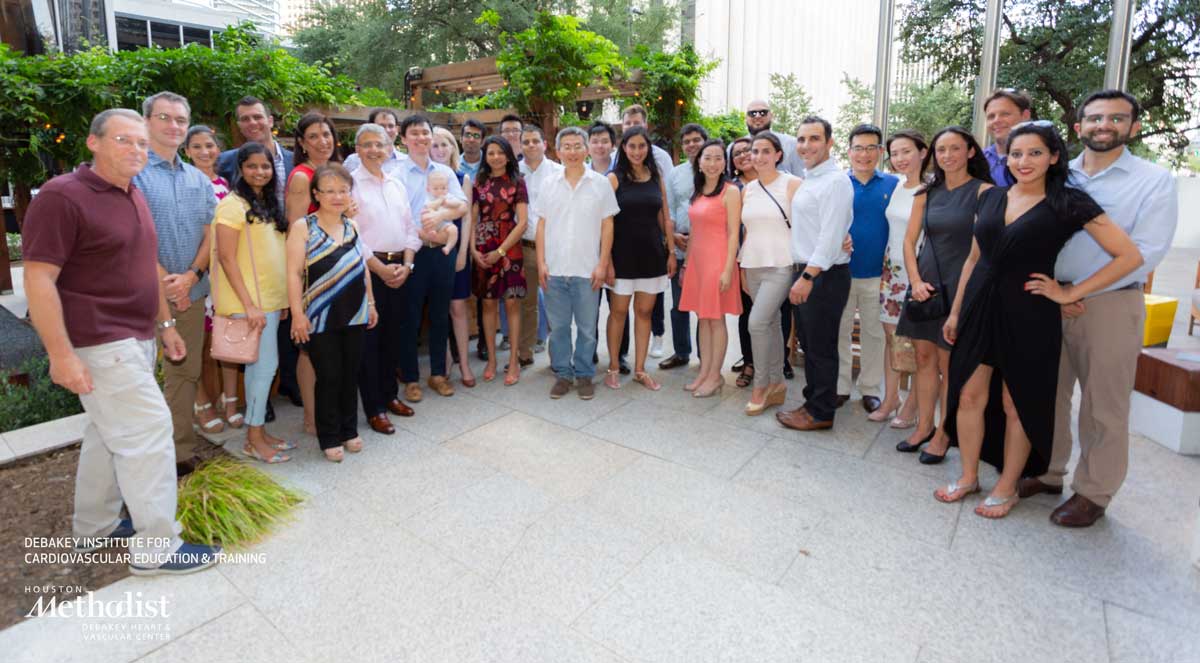 Key cardiology faculty members serve as mentors for each fellow. They routinely meet on a quarterly basis and mentors are available to fellows at any time to discuss issues ranging from careers or fellowship advice to personal problems. Our mentors are frequently called upon to provide guidance in obtaining research experience, to assist the fellow in preparation for subspecialty fellowship applications or to support with other career goals. The goal of this program is to develop and maintain a long-term mentoring relationship to provide support in all areas of career and professional development.
Women In Cardiology
In November 2018, our department hosted its first networking event for our female cardiologists. The goal of our Women In Cardiology initiative is to strengthen the professional support system of our female cardiologists at Houston Methodist Debakey Cardiology Associates and encourage our fellows to engage in conversations with female colleagues. We hope to foster personal and professional development, and promote leadership, career, and research opportunities, both during fellowship and after graduation. One of our faculty members graciously offered to host this event at her home. We will continue to meet on a quarterly basis.