Houston Methodist Emergency Care Center at Kirby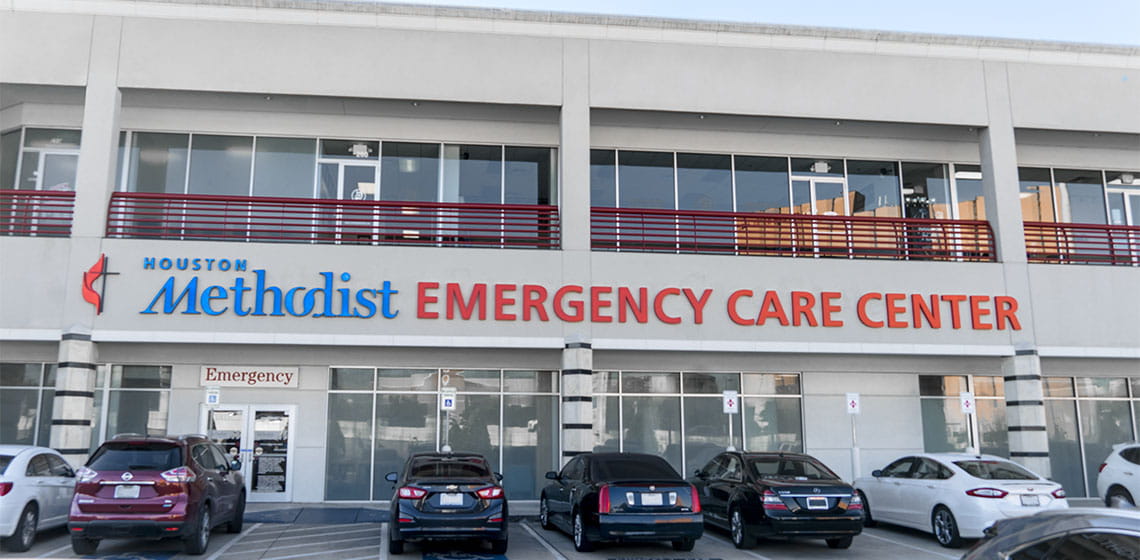 If you are experiencing COVID-19 symptoms, your first step should be to speak to a Virtual Urgent Care provider who will help you determine if testing is needed and advise you where to go. Please note, for everyone's safety, anyone entering our hospitals, clinics or doctor offices must wear a mask.
Emergencies can't wait. Neither should you.
Houston Methodist Emergency Care Center at Kirby brings to Houston's Upper Kirby neighborhood the same high-quality care for which we are known.
Our 24/7/365 full-service ER offers:
Board-certified emergency physicians and nurses
On-site laboratory
Full-service X-ray, CT and ultrasound
Private treatment rooms
Easy access and free parking
Treatment for patients of all ages — children and adults
Admission to Houston Methodist Hospital, if needed
Will I be safe from COVID-19 if I visit the emergency room?
Houston Methodist Emergency Departments and Emergency Care Centers are taking additional precautions to keep patients and staff safe, including:
Requiring all patients, visitors and employees to wear masks. If you forgot your mask, we will provide one if needed.
Screening patients before they walk in the door
Thoroughly disinfecting patient rooms, as well as surfaces in common areas and employee workspaces
Isolating suspected COVID-19 patients in a separate area
Ensuring social distancing in waiting rooms
Increasing housekeeping hours
Screening all employees before they enter
DID YOU KNOW?
Did you know that many ER visits are for heart attack, stroke, kidney infections and rashes?
Learn to identify the symptoms for these ailments.

For a quick way to understand the difference between an urgent care facility and our emergency care centers, download this brochure.