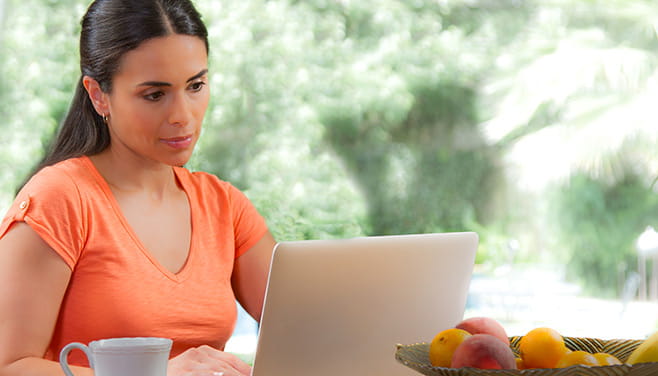 Women's Health Services For Patients
You are a unique woman and your care should be specialized to your unique needs. Houston Methodist appreciates your individuality, offering customized services for women at every stage in life. So whether you are just beginning to explore your health care options, or you are seeking innovative treatment for a specific condition, you will find quality, personalized care at Houston Methodist.

We aspire to help you in any way we can. If you have a question about Houston Methodist's women's health services, or if you would like to find out more about a particular medical topic, feel free to use the general questions form to submit a query.

Breast Health
Thank you for choosing the Houston Methodist as your partner in breast health. We are glad you are here.

Houston Methodist provides a full spectrum of preventive, diagnostic and treatment services for breast cancer. This section lets you preregister in advance of your mammogram appointment, search for a physician, request a second opinion and find links to external support services.

Obstetrics and Gynecology
Houston Methodist is pleased to provide you with comprehensive and personalized OB-GYN care. In addition to our extraordinary physicians, our dedicated team is happy to help answer any questions you may have on broad topics such as infertility, pregnancy and childbirth, menopause, osteoporosis, cervical cancer, ovarian cancer and uterine cancer.

Breast Care Center Support Services
Houston Methodist's breast care centers are committed to addressing all our patients' needs — medical, spiritual and emotional. As partners in all aspects of your care, our physicians and staff are always available to discuss your concerns and can help to connect you with support services:
Emotional, psychological and psychiatric support
Social work services
Spiritual services
Support groups
Find more information about support services offered at Houston Methodist.
Houston Methodist's Women's Health Services Activities
Houston Methodist hosts events with women in mind, to keep you educated on staying healthy as well as to connect you with others who share that goal. You are welcome to join us at the following ongoing activities.
Step LITESM — Moderate Weight Management Program
Step LITESM, our newest weight management program from the weight management center at Houston Methodist, presents a realistic approach to nutrition and lifestyle changes for people who are serious about losing weight.
Learn more
about this program and how you can begin managing your weight today.

Childbirth Education Classes
Preparing for childbirth
Breastfeeding and lactation support
How to care for your newborn
Take a tour of the birthing center
Sign up to attend a childbirth education class
.

Insurance Plans and Payment Policy
Our doctors are contracted with most insurance companies.
Please check with your insurance company to see if we are on your plan.
If we are not on your plan, we can likely still see you, but it may be an out-of-network benefit per your insurance.
If you do not have insurance, we will be happy to see you. Our rates are reasonable, and our doctors are cost sensitive.
We accept most major credit cards, checks and cash.
Payment or copay is due at time of service.

Pay Your Bill Online
We are pleased to offer the convenience of online bill payment. Click here to quickly and easily pay the balance on your Houston Methodist bill.

If you experience any problems with the online bill payment system or if you have questions about your account, please call 713.441.4347