Houston Methodist St. John Emergency Services in Clear Lake
Emergencies Can't Wait. Neither Should You.
If you have a serious emergency, dial 9-1-1.
Houston Methodist St. John Hospital (Clear Lake)
18300 St. John Drive
Nassau Bay, TX 77058
281.523.2000
Choose Houston Methodist St. John Hospital Emergency Room for your immediate health care needs. You will receive the expertise and quality care you expect from Houston Methodist — closer to home in Clear Lake.
We offer:
Convenient access 24/7
Board-certified emergency medicine physicians and specially trained staff
On-site imaging and diagnostic technology
Direct admission to Houston Methodist St. John Hospital, if needed, or to Houston Methodist Hospital in the Medical Center
Chest Pain Accredited emergency department
Stroke Ready designated hospital
Faith-based, compassionate care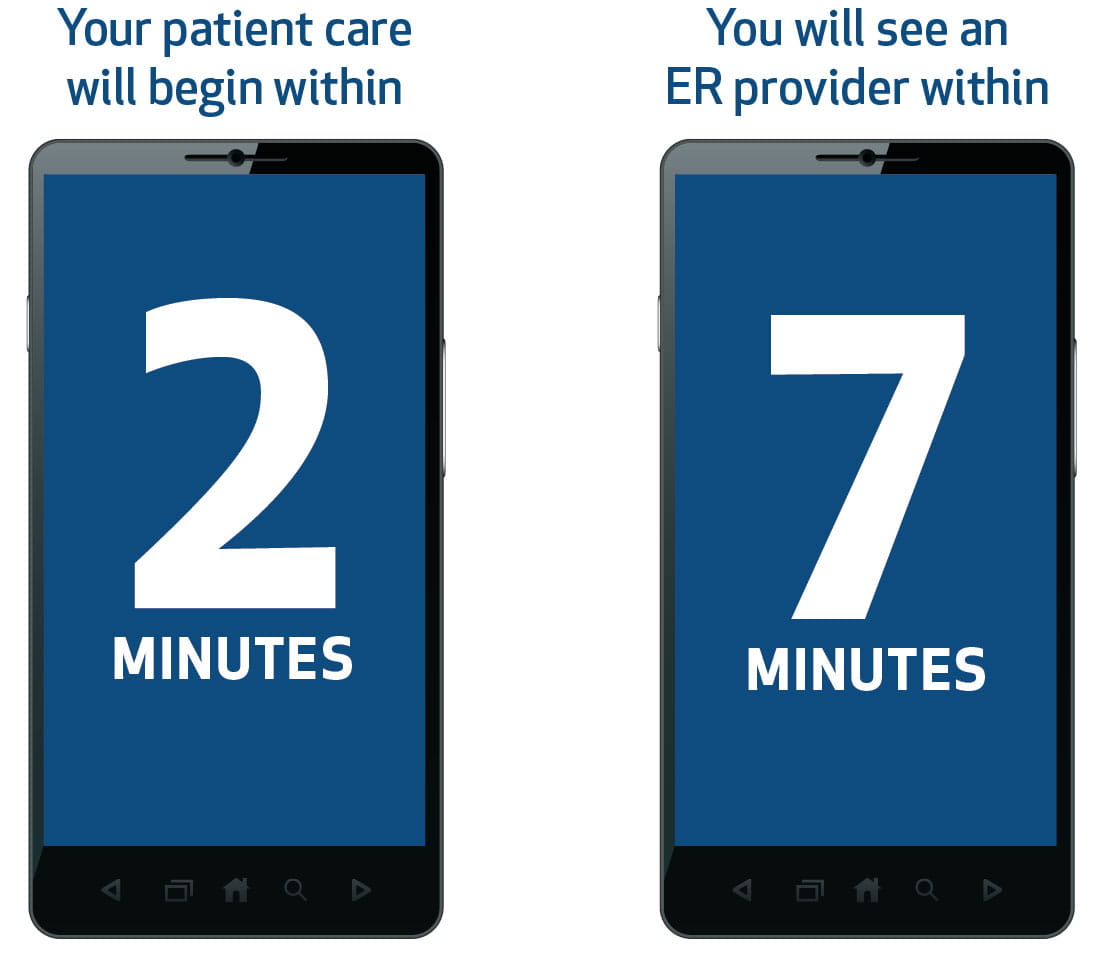 ER wait times are based on the last three month's average wait times for patients. Please know that if there is a major emergency in the ER, wait times can sometimes be longer. Feel free to discuss any concerns about your wait with our ER staff during your visit.
We can treat patients who come to the emergency room for a range of injuries and illnesses:

Abdominal pain
Acute pain
Allergic reactions
Bites, stings, rashes
Breathing complications
Broken bones
Burns
Chest pain
Concussions
Eye infections or injuries
Fever
Flu-like symptoms

Headaches, head injuries
Infections
Lacerations
Minor automobile accidents
Nausea, vomiting, diarrhea
Nose bleeds
Overdose
Seizures, neurological complications
Stroke symptoms
Traumatic injuries
Urinary tract infections
Workplace injuries
For more on whether your symptoms are telling you to seek emergency care, visit this page.
To learn more about emergency room care at Houston Methodist St. John, visit Emergency Care Frequently Asked Questions.