Peptidomics Nanoengineering Core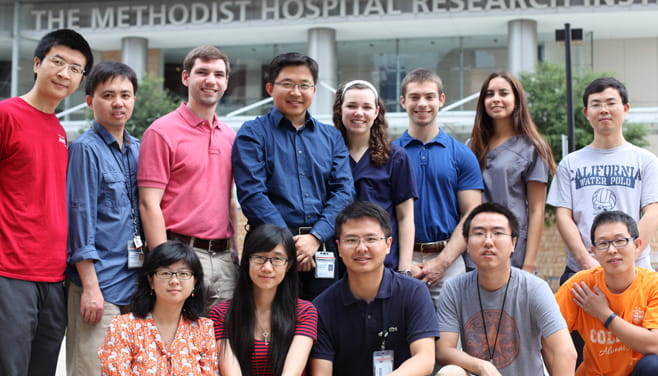 Core Director: Tony Hu, PhD
713.441.5530
yhu@houstonmethodist.org

To learn more or schedule resources for this core, please download our brochure or contact our core director. To schedule resources for this Core, please log in to iLab.
In the Peptidomics Nanoengineering Core, we design and fabricate customized NanoTraps for protein/peptide biomarker discovery and specific biomarker detection. We also assist you with peptide identification and molecular weight determination by using state-of-the-art equipment such as Spectroscopic Ellipsometers, a MALDI-TOF mass spectrometer and an Ion Trap mass spectrometer. Besides NanoTrap fabrication, our capabilities include helping you discover unknown low molecular weight protein and peptide biomarkers, extracting and quantifying targeted peptide biomarkers and identifying various peptides and proteins in your samples.


Services:
NanoTrap design and fabrication
On-chip sample fractionation and data analysis
Nanoparticle insertion
Peptides and proteins identification
Unknown low molecular weight protein/peptide biomarker discovery
Targeted peptide biomarker extraction and quantification (e.g. Hepcidin-25)