The nephrology service at Houston Methodist offers exceptional care to inpatients and outpatients suffering from renal (kidney) disease and failure. Our multidisciplinary team of specialists help care for
kidney transplant
patients, as well as post-operative patients with cardiovascular complications. Treatment also includes dialysis for post-operative patients and admitted patients that require continued dialysis. Our nephrology specialists are dedicated to providing you with the most comprehensive and best possible care for your kidney-related disease or condition.
Houston Methodist's nephrologists play strong roles in continuing our legacy of academic excellence, including training fellows and nurses specializing in kidney disease. Every year significant studies are published by Houston Methodist physicians, who develop clinical research and study the latest advances in treatment for renal therapy. This academic emphasis fuels our goal to provide the highest quality patient care with accessible treatments and innovative therapies, which has helped attain our ranking as one of the nation's best hospitals for nephrology from
U.S. News & World Report
.
Nationally Ranked in Nephrology
Houston Methodist Hospital is ranked among the country's top hospitals in 10 specialties by U.S. News & World Report, including nephrology. U.S. News & World Report also has recognized Houston Methodist Hospital for the fifth year in a row as No. 1 in Texas, No. 1 in Houston and as one of the nation's top 20 hospitals, placing it for the second time on the magazine's prestigious Honor Roll. Learn more.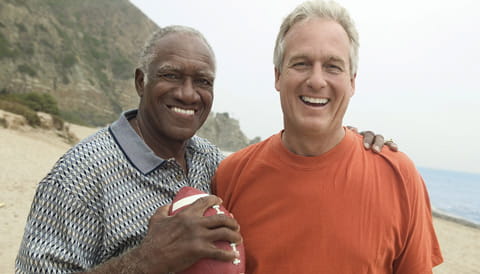 "Organ donation is perhaps the greatest gift one human could offer another. Literally giving a piece of yourself in order to save another person's life ... it is remarkable."
Learn how you can give the gift of life >