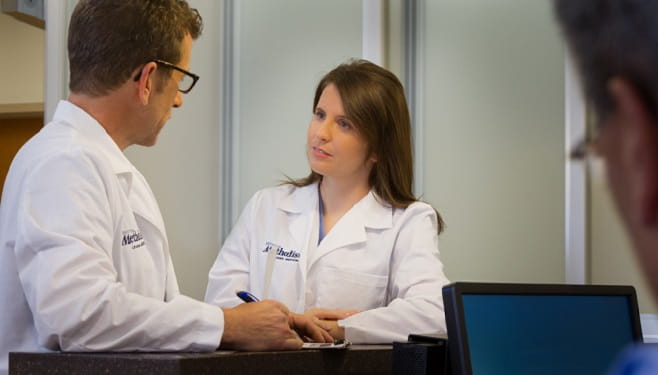 Second Opinions
The physicians and medical staff at Houston Methodist routinely provide second opinions to assist physicians and patients in making important medical decisions and in reviewing treatment options.
We will coordinate the appropriate medical teams to review each case. Our experts use state-of-the-art technology and proven expertise to review each patient's case and prepare a personalized, comprehensive report. Our second opinion service is an economical, reliable alternative to face-to-face consultation, providing access to the expertise of Houston Methodist without costly and time-consuming travel expenses.
At this time Houston Methodist offers second opinions to residents of Texas only. If you live outside of Texas and are interested in securing a second opinion from Houston Methodist, please contact us.