Center for Outcomes Research
The Center for Outcomes Research conducts research, develops research expertise, and provides national leadership that will lead to fundamental improvements in patient outcomes in the US and throughout world. The Center's interdisciplinary research portfolio focuses on improving the outcomes for patients treated in acute-care settings. The improvements are achieved through changing clinical practice, supporting patient decision-making, evaluating innovative invasive therapeutic procedures, and promoting education in a non-patient-based environment for surgeons and other health professionals. The Center's scientists are committed to ensuring that their research discoveries are demonstrated to be effective in actual practice settings.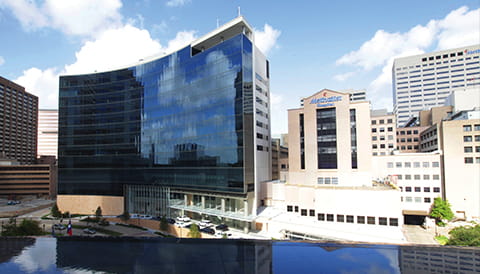 Jennifer Taylor
Operations Manager
Center for Outcomes Research
Houston Methodist
jjtaylor@houstonmethodist.org
713.441.7287


Value-based healthcare affects hypertension treatment and outcomes
Understand how new healthcare policies direct hypertension treatment and outcomes in an editorial published in Circulation by Robert A. Phillips, MD. Learn more.