Kevin Smith, MD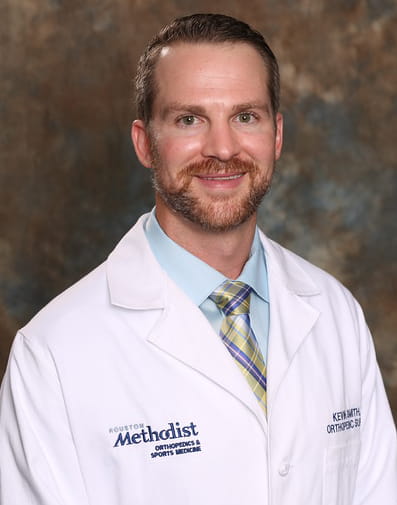 I grew up in the Houston area and have been a Texan all my life. I was an all-state basketball player and District MVP at Humble High School, and subsequently attended Lamar University to play collegiate basketball and study Chemical Engineering. After working for the world's leader in oil and gas in downtown Houston for two years, I decided to pursue a career in medicine and attended medical school in Galveston at UTMB. During my 4th year away rotations, I rotated through Houston Methodist Hospital and was amazed at the faculty, staff, and facilities. Although the residency program had not yet been started at that time, the infrastructure was in place and the process had been started to bring a residency program to one of the highest rated Orthopaedic Departments in the country and the best hospital in the state.

The decision to train at Houston Methodist was easy. Our faculty are highly respected leaders in their fields, and we are exposed to every subspecialty of orthopedics in our first three years of residency. This schedule is especially important if a resident has the desire to pursue a fellowship as first hand experience will have been gained as a junior resident. The facilities are incredible, and ancillary staff are extremely knowledgeable which makes for efficient care of patients. As a result of the efficiencies in our system, we have the opportunity to pursue, present, and publish research at conferences across the nation without compromising our surgical training. Personally, there also was an allure to help mold a new residency program into one of the best in the country. As the first class that will have completed all five years at Houston Methodist, the decision has already paid off dividends as I have matched a Sports Medicine Fellowship at Stanford. The training and experience our residents obtain during their residency will prepare them for whatever path they choose in Orthopaedics.
Matt Burn, MD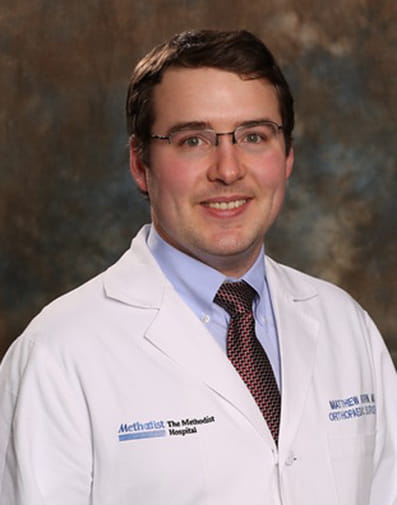 I grew up overseas due to my father working as a mechanical engineer for an oil & gas company. Currently, my family resides in New Orleans, Louisiana. I received my undergraduate degree at Birmingham-Southern College (Birmingham, Ala.) and medical degree at Louisiana State University Health Sciences Center (Shreveport, La.)
I have an interest in academic medicine and plan to work with residents after graduation, so being part of a new program and helping to establish the academic program (lectures, labs, OITE review) was a strong draw for me. Over my three years as part of this residency, residents have continued to have an effect on the direction of the program. I believe that this ability to tailor our lectures/labs allows us a great deal of strength academically.
There are a couple other unique features of the orthopedic surgery residency program here at Houston Methodist:
1) Our one-on-one mentorship model – During clinical rotations residents work with closely with faculty on a daily basis, both in the OR and in clinic. This allows faculty to individually mold their teaching of medical knowledge and surgical skills to each resident as they gain a better understanding of their capabilities.

2) Our access to academic skills labs – Our location within the largest medical center in the world, and within close proximity to two other Orthopaedic surgery residencies, means that we have access to a huge number of educational resources. Houston Methodist is attached to a large, high-tech simulation lab called MITIE, which supports a number of labs and courses each year. Internally, we have a schedule of cadaver labs and specific surgical skill labs scattered throughout the year.

3) Our research opportunities – Our faculty are very involved in both clinical and basic science research. No matter what field of study you wish to pursue, faculty support and funding are available to pursue your interests. Additionally, residents are encouraged (and funded) to present research at national conferences.
After residency, I will be attending Stanford University for a hand fellowship.