Anesthesiology Resident Rotations

The
Department of Anesthesiology & Clinical Care
offers resident rotation programs in cardiovascular and thoracic anesthesia, anesthesia for neurosurgery, regional anesthesia, and critical care medicine.
Specialty rotations for residents are offered to accredited GME residency programs:
Houston Methodist
University of Texas Health Science Center – Houston
University of Texas Medical Branch – Galveston
Baylor College of Medicine
San Antonio Uniformed Services Health Education Consortium
University of Kentucky (Lexington)
University of New Mexico Health Science Center
The division also supports the education of student-nurse anesthetists from local programs, including Baylor College of Medicine and the University of Texas Health Science Center at Houston for experience in cardiothoracic/vascular anesthesia.
Cardiovascular and Thoracic Anesthesia
The cardiovascular anesthesia faculty, both in the cardiovascular operating rooms and intensive care unit, has extensive experience teaching residents at many levels. Currently, the department offers a fellowship in cardiovascular anesthesia in conjunction with the UTHSCH and provides residency specialty rotations to residents from several programs.
Residents and fellows are involved in the management of various procedures including all types of open heart surgery, thoracic surgery, major vascular surgery and transplantation of heart, lung, pancreas and kidney. They also are educated in the discipline of intra-operative transesophageal echocardiography, with fellows spending extra time in this particular area.
Neuroanesthesia
Houston Methodist Hospital offers a one-month subspecialty rotation in neuroanesthesia to residents of several programs. This rotation provides exposure to challenging neurosurgical cases under the direct supervision of a small group of expert anesthesiologists. This rotation is an excellent clinical experience with emphasis on teaching in the operating room setting.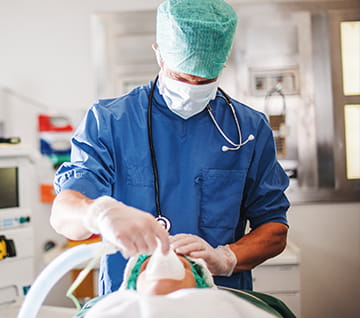 Regional Anesthesia
A rotation for upper-level residents, the one-month regional anesthesia rotation at Houston Methodist offers carefully supervised, hands-on instruction administering regional blocks and thoracic epidurals. Regional techniques for both the upper and lower extremity are taught using various anatomic principles and ultrasound assistance. A small group of expert anesthesiology staff provides clinical instruction. At the end of the rotation, the resident will be very comfortable practicing the various regional techniques.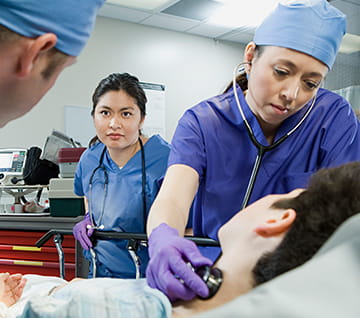 Critical Care
This rotation is held in the Houston Methodist DeBakey Heart Center's Cardiovascular Intensive Care Unit, adjacent to the center's cardiovascular operating rooms. 24-hour in house coverage is provided by critical care board-certified intensivists, certified physician assistants and nurse practitioners in the Cardiovascular Intensive Care Unit (CVICU). Residents will assist with the initial assessment of admitted patients, perform critical care procedures and demonstrate knowledge of indications, contraindications and equipment. Residents will assist staff in ongoing assessment of CVICU patients' health, psychological and nutritional status, and may also participate in physician conferences with families as appropriate. This rotation includes teaching rounds, lectures and web-based training.