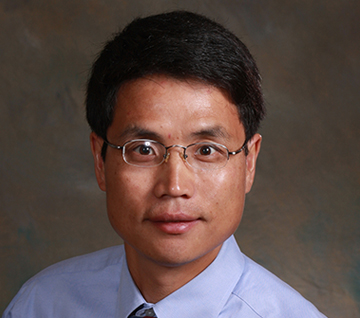 Zheng-Zheng Shi, MD, PhD
Associate Research Professor of Cardiovascular Sciences, Institute for Academic Medicine
Associate Research Member, Research Institute
Houston Methodist


The long-term goals of Dr. Shi´s research are: (1) to discover novel cellular proteins/pathways that can serve as therapeutic targets for human diseases, including cancer, or as targets for molecular imaging; and (2) to support the development of novel molecular imaging agents/methods by providing expertise and core services in molecular biology and small preclinical model imaging. His laboratory has recently discovered a novel Obg–like ATPase (OLA1) that functions as a regulator of oxidative stress response and many other cellular functions through translational and post-translational pathways. His group is currently focusing on demonstrating in vivo physiological functions of OLA1 and validation of OLA1 as an anti-cancer or anti-metastasis target. Dr. Shi is also the director of the Preclinical Imaging facility in the Translational Imaging Core where multimodality imaging studies are conducted on preclinical study models.