A team of dedicated stroke specialists covers the entire spectrum of patient care – including rapid response following stroke; a range of advanced stroke treatments and therapies; rehabilitation services that implement the latest technologies; and community education, outreach and support.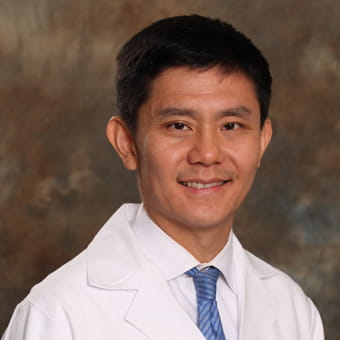 David Chiu, MD - Vascular Neurologist
Elizabeth Blanton Wareing Chair
Dr. Chiu is medical director of the Houston Methodist Eddy Scurlock Stroke Center. He serves on the board of directors for the American Heart Association and is an active member of the American Academy of Neurology, American Heart Association Stroke Council, Texas Medical Association and Harris County Medical Association. He is also a reviewer for Stroke and Journal of Neurology, Neurosurgery and Psychiatry.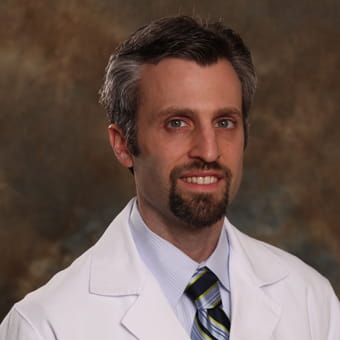 John J. Volpi, MD - Vascular Neurologist
Co-Director, Eddy Scurlock Stroke Center
Dr. Volpi is board certified by the American Board of Psychiatry and Neurology for Adult Neurology, and in Neurosonology (including physics, carotid and transcranial Doppler) by the American Society of Neuroimaging (UCNS approved).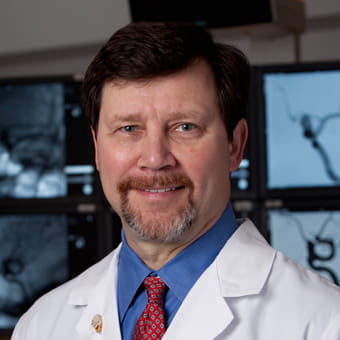 Richard Klucznik, MD
Neurointerventionalist
Dr. Klucznik is Director of Interventional Neuroradiology at Houston Methodist Hospital. He has served on numerous committees including the Medical Staff Quality Management Committee, Neurology Care Management Performance Improvement Subcommittee and the Quality Assurance Committee for Endovascular, which he chaired in 2006.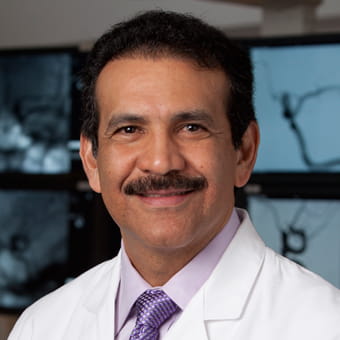 Orlando Diaz, MD
Neurointerventionalist
Dr. Orlando Diaz is board certified by the American Board of Radiology and holds a certificate of added qualifications in neuroradiology. Formerly an assistant professor in interventional radiology at Baylor College of Medicine and chief of interventional neuroradiology at Ben Taub General Hospital. He is the program director of the Houston Methodist Hospital Interventional Neuroradiologist Fellowship within the Radiology Department. He is also a part of the staff at Houston Radiology Associates.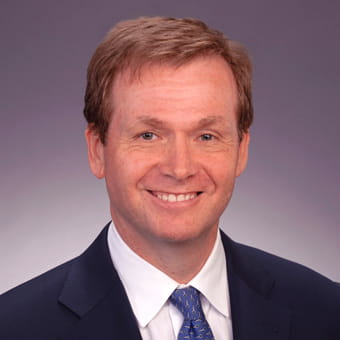 Gavin W. Britz, MD, MPH, MBA, FAANS
Neurosurgeon
Dr. Gavin W. Britz is Professor and Chairman of the Department of Neurological Surgery. He leads an acclaimed team of neurosurgeons and affiliated professionals and is recognized as one of the nation's foremost cerebrovascular, skull base and brain tumor surgeons and is included in the "Masters of Neurosurgery" book.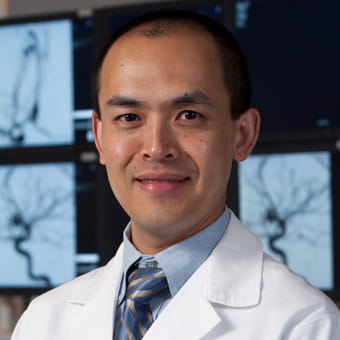 Y. Jonathan Zhang, MD
Neurosurgeon
Dr. Y. Jonathan Zhang specializes in comprehensive treatment of cerebrovascular disorders, including aneurysm, arteriovenous (AV) malformation, dural and spinal AV fistula, carotid cavernous fistula, cavernous malformation, extracranial and intracranial arterial stenosis or occlusion, hyperacute stroke, and intracranial hemorrhage, with endovascular (catheter based), and open microsurgical techniques, as well as stereotactic radiosurgery.