RESEARCH & clinical trials
Neuroimaging Laboratory
Using the tools of human neuroimaging, including MRI, PET and EEG, the Neuroimaging Lab aims to clarify the neurobiology and improve the treatment of the following disorders causing cognitive impairment: Alzheimer's, Frontotemporal dementia, Genetic underpinning of regional involvement patterns, Neuroimaging correlates of social cognition, Traumatic brain injury, Amyloid and tau imaging in acute and chronic concussion, Timing and brain localization of tau deposition in patients with repeated head trauma, Schizophrenia.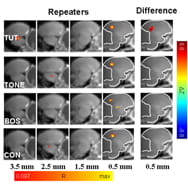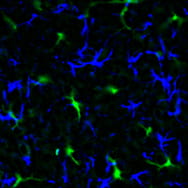 Peggy and Gary Edwards ALS Laboratory
Research in the Peggy and Gary Edwards ALS Laboratory focuses on developing new insights into degenerative neurologic diseases, with a primary emphasis on Amyotrophic Lateral Sclerosis (ALS). More specifically, the importance of immune/inflammatory alterations, as well as increased intracellular calcium and free-radical stress in ALS, Parkinson's disease and Alzheimer's disease.
Director: Stanley H. Appel, MD