Message from the Director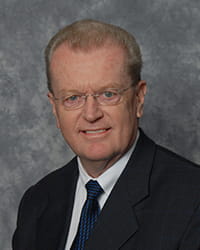 Dr. Pratt received his medical degree from the University of California, Irvine and performed his residency training in internal medicine and fellowship training in cardiovascular diseases from the University of California, Davis. His academic career spans more than 30 years with previous academic appointments at UC Davis and Baylor College of Medicine.
He is a leader in the field of cardiovascular diseases whose primary interest is in the education of clinical, academic and research cardiologists. He has received multiple teaching awards from both residents and fellows. An internationally recognized researcher, Dr. Pratt has authored more than 300 peer-reviewed journal publications and book chapters. In addition to serving as program director of cardiovascular diseases, he is vice chairman of research and education for the Department of Cardiology, director of research for Houston Methodist DeBakey Heart & Vascular Center, and medical director of the Coronary Intensive Care Unit and the Electrocardiography and Exercise Testing Laboratories at Houston Methodist.
Dr. Pratt is a member of numerous professional societies, including being a fellow in the American College of Cardiology and a member of the American Heart Association, Heart Rhythm Society, and American Medical Association. Dr. Pratt also serves on a number of national and international committees.
He has been involved in drug research and development for over 30 years and is a consultant to the Center for Drug Evaluation and Research for the Food and Drug Administration, and a former chairman of the Cardiovascular and Renal Drugs Advisory Committee for the FDA.
Craig M. Pratt, MD, FACC
Professor of Medicine, Weill Cornell Medical College
Program Director, Cardiovascular Diseases
Vice Chairman, Research and Education
Houston Methodist Department of Cardiology
Medical Director, Coronary Intensive Care Unit