Cardiovascular Disease
Fellowship
Cardiovascular Disease Fellowship
Houston Methodist's cardiovascular disease fellowship is a comprehensive cardiovascular training program, designed for individuals interested in pursuing a career in cardiology. We would like to invite you to learn more about our fellowship program , read a message from the director and review eligibility and application requirements . Below is additional information on our innovative department and distinguished faculty.

Cardiovascular Department
Houston Methodist is world-renowned in cardiovascular care and research and has been recognized for our contributions and advances in the practice of cardiology. We have made significant contributions to changing the way cardiology is practiced. The Department of Cardiology, chaired by Dr. Miguel Quiñones , is at the forefront of cardiac research and is made up of prominent physicians who are internationally recognized for their contributions to patient care, research and educationally-led cardiac services.

The department's cardiologists have enormous expertise in every aspect of cardiac care ranging from angiography, echocardiography and heart transplantation to advanced clinical research for cardiac rehabilitation, heart failure and preventive cardiology. Leaders in the research and development of new treatments and drug therapies that help improve the quality of life of patients, faculty members are authorities in the various subspecialties that comprise the field of cardiology, including noninvasive, invasive, diagnostic and therapeutic means of responding to heart problems.

Cardiology Faculty
Our key teaching faculty are members of the Houston Methodist DeBakey Heart & Vascular Center and have faculty appointments with our affiliate, Weill Cornell Medical College. They are nationally recognized for their expertise in the application of sophisticated imaging techniques, the performance of complex interventional and electrophysiology procedures, and the application of novel therapies for patients with heart failure and valvular diseases.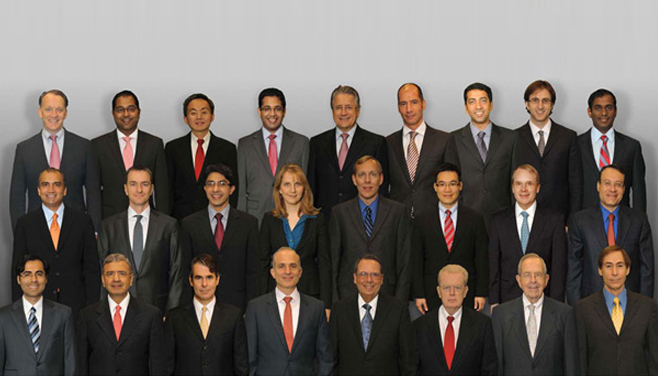 The chairman and program directors include Dr. Miguel Quinones, chairman, Department of Cardiology; Dr. Craig Pratt, program director, cardiovascular disease; Dr. Neal Kleiman, program director, interventional cardiology; Dr. Jerry Estep, program director, advanced heart failure/transplantation; Dr. William Zoghbi, program director, cardiovascular imaging.

Contact Us
Please use the contact information below to receive information about our cardiovascular disease fellowship :

Elizabeth (Beti) Hankel
Program Coordinator
Cardiovascular Disease and Interventional Cardiology
Houston Methodist Hospital
6565 Fannin St., F1001
Houston, TX 77030
Email: CardioFellowship@HoustonMethodist.org
713.441.2690
Fax: 713.793.1193
Learn more about our regularly scheduled Grand Rounds.