Integrated Vascular Surgery Residency Program
The Integrated Vascular Surgery Residency Program of the
Department of Cardiovascular Surgery
at Houston Methodist is a six-year program (of which, one year is dedicated for research) designed to train vascular surgeons to provide personalized, high quality and comprehensive surgical care. In addition, candidates will earn eligibility for the primary certificate in vascular surgery. At Houston Methodist, we have a deep legacy as leaders in vascular surgery through the efforts of Drs. Michael DeBakey and Stanley Crawford. The Integrated Vascular Surgery Residency Program is also the first accredited integrated residency program in Texas. The program is designed to provide incoming residents the ability to diagnose and treat diseases of the arterial, venous and lymphatic systems.
---
About the Vascular Surgery Division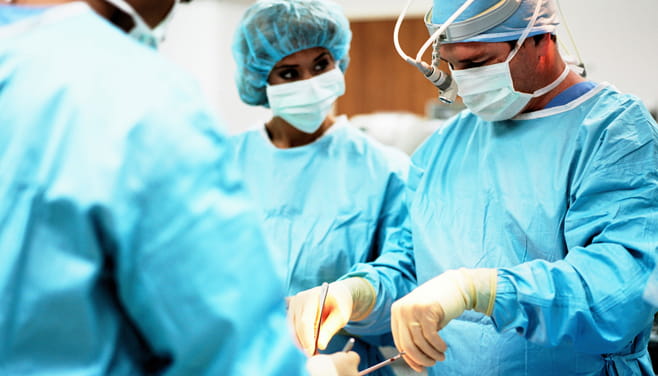 The physicians of the Methodist Cardiovascular Surgery Associates are leading the way in cardiovascular disease. Working in state-of-the art facilities, using some of the most sophisticated technology and collaborating with world-renowned physicians and researchers from other areas, members of the practice can provide some of the best treatments available today.

The goal of the Houston Methodist Cardiovascular Surgery Associates is to apply new technologies with sound clinical judgment. They explore the integration of a variety of minimally invasive cardiovascular therapies – such as robotics, endoscopy, catheter-based therapies and image-guided therapies – with traditional open surgery to provide the best possible treatment for the patient. Their knowledge of diseases, experience with traditional treatment options and access to cutting-edge modalities distinguish these surgeons from other cardiovascular interventionalists.


---
Program Director
Carlos F. Bechara, MD, MS, FACS, RPVI
6550 Fannin St., Smith Tower 1401
Houston, TX 77030
713.441.6635
cfbechara@houstonmethodist.org